Survivors of lightning strike grieve friend's death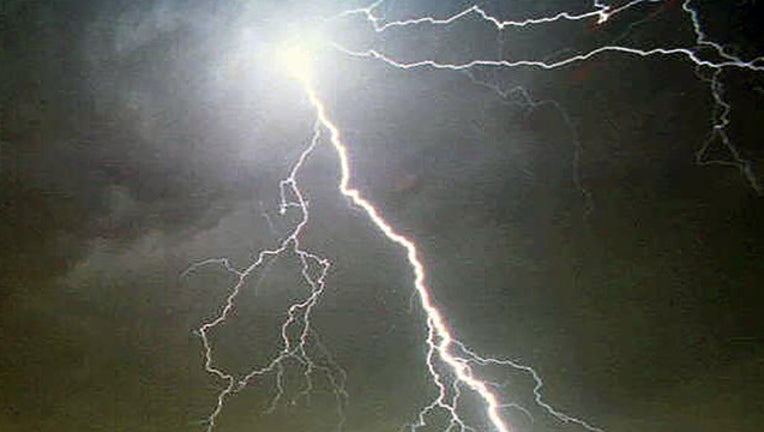 SATELLITE BEACH, Fla. (WOFL FOX 35) - What was meant to be a break from work for seven members of an entertainment group from Philadelphia-- turned into a tragedy they will never forget.
Jovan Tukes remembers playing a beach game with his co-workers and friends one moment, but the next, he was in a hospital bed.
"I'm asking what happened" said Tukes.  "And they said 'you got hit by lightning.' I couldn't believe it"
Jovan was vacationing with Lamar Rayfield, a song writer and sound engineer from Philadelphia. He had been working on a song called "Limousine".
But it was thunderstorms the vacationers heard and saw on Friday at SPRA park in Satellite Beach. 
"But it was so far" said Tukes. "I thought it's not going to come over to the beach, it's out in the ocean."
The storms were closer then they thought. Suddenly, a bolt of lightning split the sky and struck three people in the group. Lamar, they say, suffered a direct hit.
"I literally saw the lightning go through him', said Sal Kucuk, owner of His and Hers Entertainment, and organizer of the vacation. He says the strike knocked him and Javon to the ground, but he remained conscious. So he got up and ran to Lamar's side.
"And I saw smoke coming out of his stomach" Kucuk said, with his voice quivering. "So I ran across the street to the gas station and had them call 911."
All three were taken to a nearby hospital. Sal and Javon were treated and released, but they later learned their 35 year old friend died from the lightning strike. His friends believe Lamar took the brunt of the bolt.
"It's just a big big loss for us" said Kucuk. "A big loss."
Sal and his wife stayed behind in Satellite Beach to wait for the medical examiner to release his body. They will bring him home to Philadelphia where funeral services are being planned.