SpaceX's Falcon Heavy launch postponed again, rescheduled to Wednesday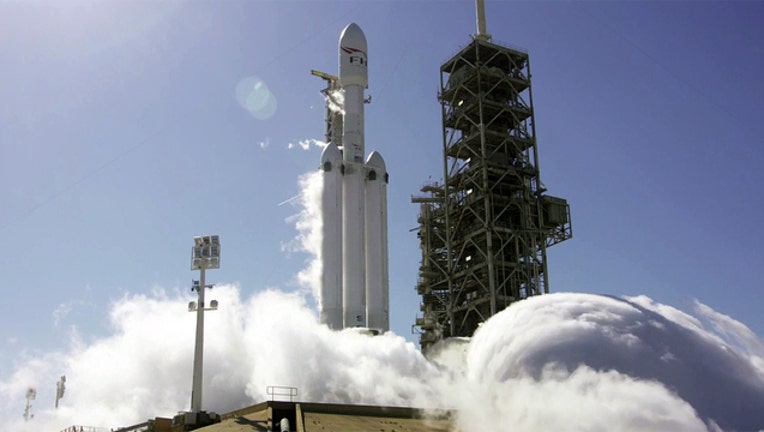 CAPE CANAVERAL, Fla. (FOX 35 ORLANDO) - SpaceX's Falcon Heavy launch has been postponed once again. 
The Titusville Police Department tweeted on Monday morning that the SpaceX Falcon Heavy launch has been rescheduled to Wednesday. They said that the launch window opens up at 6:36 p.m. that day.
The Falcon Heavy launch has already been postponed once, as it was originally supposed to take off on Sunday. But on Friday, SpaceX announced the launch was delayed until Tuesday.
The Falcon Heavy rocket will launch the Arabsat 6A communications satellite. This will deliver television, internet, and mobile phone services to the Middle East, Africa, and Europe.
The Kennedy Space Center Visitor Complex is selling different viewing packages for this launch. They can be viewed and purchase on the Kennedy Space Center website.
The Falcon Heavy, which features three Falcon 9 first-stage boosters joined together, had its debut launch in February 2018. During it, the rocket carried Elon Musk's red Tesla Roadster into space.
The Falcon Heavy is intended to carry super-big satellites, as well as cargo for points far beyond, like Mars.
Read more SPACE news: