Shooting suspect dead after officer-involved shooting in Daytona Beach, police report
DAYTONA BEACH, Fla. - The suspect who Daytona Beach Police say fired at two of their officers is dead. 
They identified him as Jerric Harris, 21.
The shooting happened at a home on Hollywood Street, where a man was shot in the neck.
Upon arrival at the scene on Monday morning, police say Jamari Burks, 21, was already rushed to the hospital where he later died.
While at the scene, officers said that a witness pointed out Harris, saying he was the shooter.  
Investigators say Harris tried running from the scene, then suddenly stopped, turned around and starting shooting at officers.   
Two of the officers returned fire and the suspect was struck multiple times near Wildwood Street.
Police said the shooting suspect died from his injuries at the hospital.
Two officers were involved in the shooting.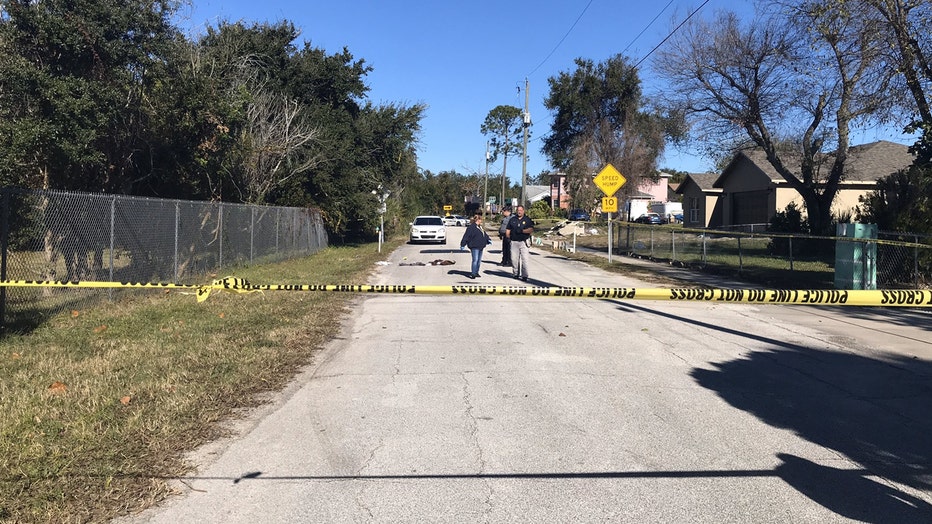 Daytona Beach Police Chief Craig Capri said they are OK. 
Police held a news conference on Monday morning.
Chief Capri told FOX 35 News that Burks and Harris are neighbors and that the two men had gotten into an argument Monday morning. 
Chief Capri says Burks walked away and went home, then a short time later Harris showed up at his home and shot him several times. 
No word yet on what the two men were disagreeing about. 
Chief Capri said neither Burks or Harris had criminal records.