Semi-truck hauling cocoa catches fire on I-95 in Volusia County, FHP says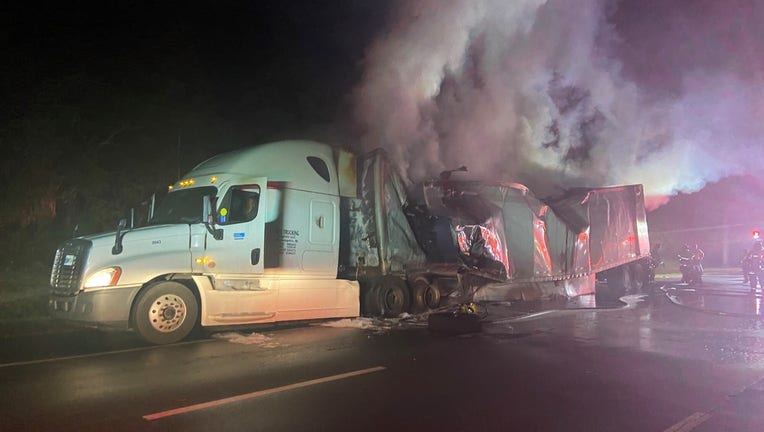 VOLUSIA COUNTY, Fla. - Morning commuters ran into big backups on Interstate 95 on Monday after a semi-truck hauling cocoa caught fire. 
The Florida Highway Patrol says this happened along southbound lanes of the interstate around 1 a.m. near mile marker 266.  Troopers say it's not known why the semi caught fire. 
The truck was carrying 1,000 pounds of cocoa according to FHP spokesperson Lt. Kim Montes.
Two women who were traveling in the semi were not hurt.