Sarah Boone case: Attorney plans to argue battered spouse defense in 2020 death of Boone's boyfriend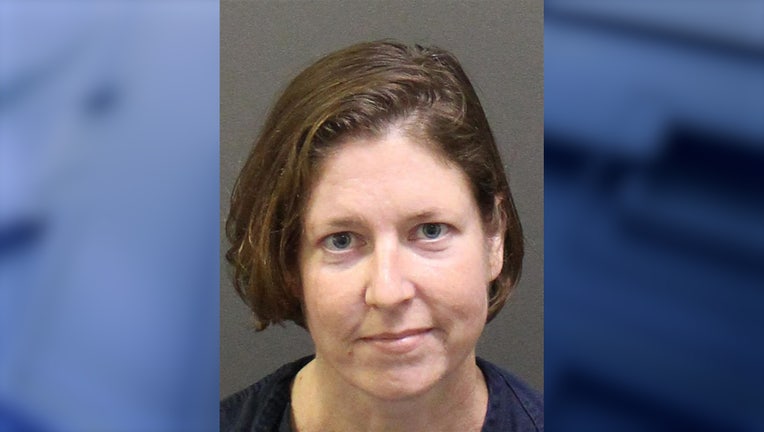 article
WINTER PARK, Fla. - The defense attorney representing Sarah Boone, a Florida woman charged with second-degree murder after her boyfriend died inside a suitcase in 2020, said he plans to use a battered spouse defense when her case goes to trial, which is expected to happen this year.
During a pretrial hearing on Tuesday, Jan. 17, the defense attorney told the judge that the case "is not ready for trial," and that he still needed to meet with Boone and find subject-matter experts for her defense. The attorney also asked for trial scheduling in April because he has another case in February.
The judge set a pre-trial conference for March 28 with a possible trial happening the week of April 10. A status conference was set for the end of January.
Boone is accused of killing her boyfriend, 42-year-old Jorge Torres Jr., who was zipped inside a suitcase and left for hours during a game of hide-and-seek at their home in Winter Park.
According to investigators, Boone told them that she and Torres had been drinking wine and playing hide-and-seek, when she claimed she went upstairs and passed out in her bed. She said she woke up hours later to her cellphone ringing multiple times.
RELATED HEADLINES:
She then reportedly realized her boyfriend was possibly still inside the suitcase, and when she unzipped it, she found Torres unresponsive and not breathing. Boone called 911 and deputies arrived to find him dead. 
Authorities said they found videos on Boone's phone showing her recording Torres trying to get out of the suitcase.
In December, Boone sent a written letter to the judge citing several concerns, specifically regarding an alleged lack of communication from the judge overseeing her case or her defense attorney. However, according to online records, Boone did not file a request for a new lawyer. She also said she was planning to send a letter to Gov. Ron DeSantis about "the mismanagement of my case."