Richrath, former REO Speedwagon guitarist, songwriter, dies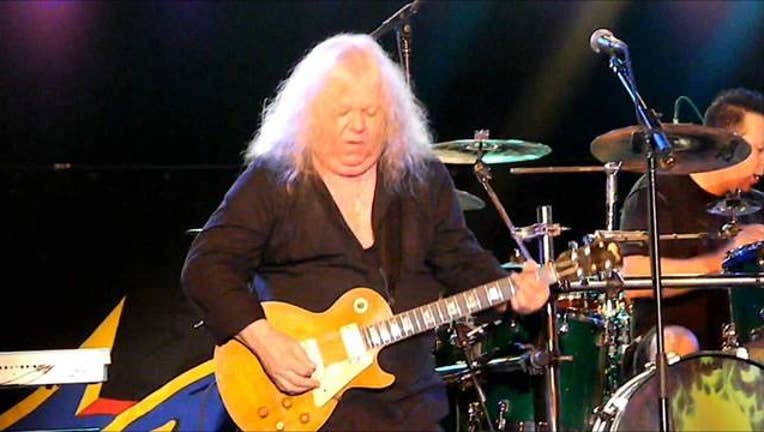 article
NEW YORK (AP) - Gary Richrath, a former guitarist for the classic rock band REO Speedwagon who also co-wrote the group's hit song "Take It on the Run," died Sunday, according to a publicist for the band. He was 65.
Erik Stein confirmed on Monday that Richrath passed away but offered no details about the cause of death.
Richrath was born in October 1949, according to public records. He was a member of the band when it released its self-titled debut in 1971 and was with REO Speedwagon until 1989.
Richrath co-wrote some of the band's songs, including "Take It on the Run," which became a Top 5 pop hit on the Billboard charts.
"I feel so sad. Gary was both a unique guitarist and songwriter, and the embodiment of the tough guy with a heart of gold. I learned most of what I know about being in a rock band from Gary Richrath," REO Speedwagon's lead singer, Kevin Cronin, wrote on the band's website and Facebook page. "The entire REO Family mourns his death and shares in the grief of his family, friends, and fans. These words do not come close to expressing the depth of emotions I am feeling at this time."
Richrath last played with the band in 2013, when the band performed a benefit concert in Bloomington, Illinois, to raise money for tornado victims.
REO Speedwagon has released a number of successful albums, including 1980's "Hi Infidelity," which sold 10 million copies in the United States.
Richrath released a solo album, "Only the Strong Survive," in 1992.
Richrath is originally from the town of East Peoria, Illinois.