Reward offered for porch pirate tips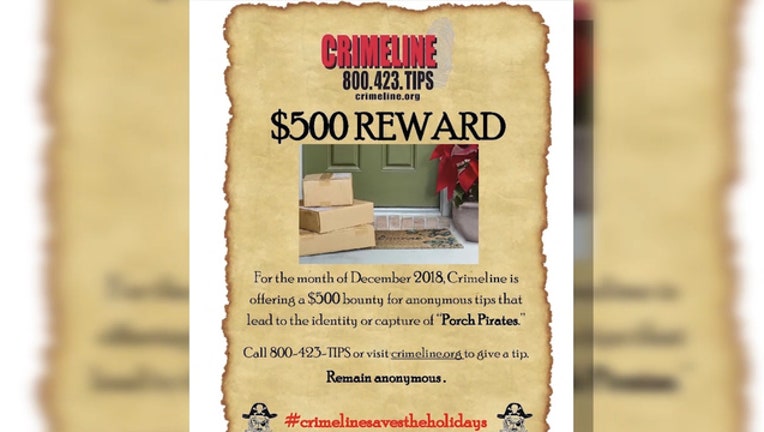 article
ORANGE COUNTY, Fla. (WOFL FOX 35) - Turn in a porch pirate and get paid.
We've all seen the videos every year, especially around the holidays: porch pirates snatching packages. Now Crimeline is promising a pretty penny to stop these Grinches in your neighborhood.
"A little extra reward money to help people do some extra shopping." 
Just for December, Crimeline is offering $500 rewards for anonymous tips that help nab porch pirates. 
"This time of the year tends to be a little bit slower for us so we're going to step up and we're going to be part of the answer of helping people during the season that's already stressful enough," said Crimeline executive director Barbara Bergin.
Crimeline has seen an uptick in these pirates making off with your treasure. Why?
"All of us shopping over the internet and having things delivered right to our door." 
It seems even worse now that everyone's got video of it. But Crimeline's hoping this extra incentive will lead to more arrests like this to keep your porch safe from these Grinches this holiday season.
"If we can stop a porch pirate from hitting another neighborhood, let's do it."
You can do it and get $500 by making anonymous tips to 800-423-TIPS or Crimeline.org