Rattlesnake bites Volusia County employee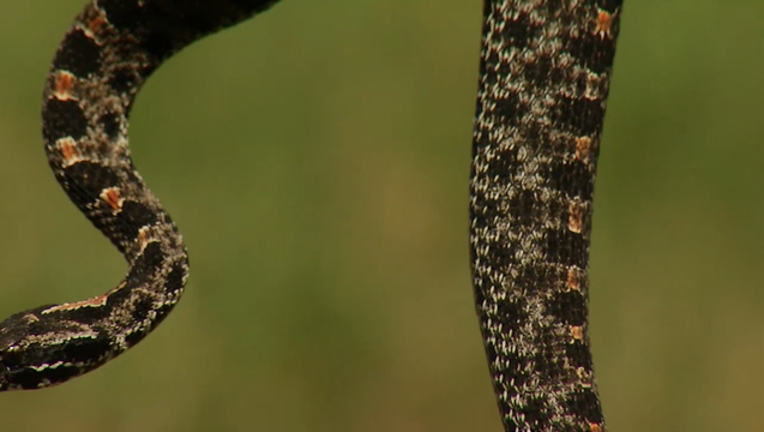 article
VOLUSIA COUNTY, Fla. (WOFL FOX 35) - Officials in Volusia County say one of their employees was bitten by a rattlesnake on Wednesday while working at the Tomoka Landfill.
They say 66-year-old George Prevatt, who works in the Solid Waste and Recycling Department, was suddenly bit on the leg after kicking mulch off some equipment.
According to Carl Barden, who runs the Reptile Discovery Center in Deland, there are two types of rattlesnakes in Central Florida.
"We have the eastern diamondback rattlesnake, which is our big, impressive easily recognized rattlesnake and then we have the smaller pygmy rattlesnake, that snake can be terrifically common in some areas," Barden explained.
While both bites are serious, Barden says the eastern diamondback can be deadly. Time is crucial once the venom hits your body.
"The more expediently you're brought to the hospital and the sooner you're receiving treatment and anti-venom, which really is the only treatment for snake bite, the better that outcome often is," he said.
County officials say Prevatt was rushed to Halifax hospital but have not provided an update on his condition.
They say workers at the landfill are already given protective gear but because of the bite, they are looking into providing shin guards.