Rare yellow cardinal spotted in Alabama is 'one in a million'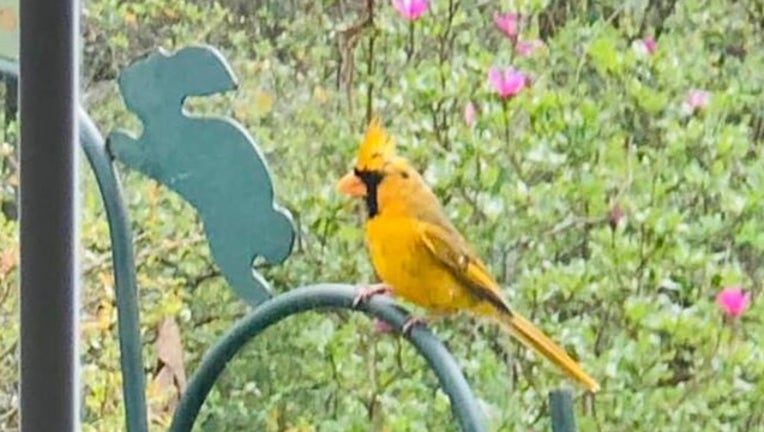 article
MOBILE, Ala. (FOX 13) - A rare yellow cardinal has been spotted outside an Alabama home that researchers say is "one in a million." 
The yellow cardinal, which is usually red, was seen in Mobile County by a woman in Karem Maldonado, who calls the bird, "Mr. Sunshine." She posted photos of the rare bird on Facebook March 11. 
Maldonado's backyard is covered in bird feeders and she told FOX 10 in Mobile, Alabama that she loves birds and sees all kinds of them, but not like this one. "I call him Mr. Sunshine and I was completely blown away by how it looked and I knew what it was," she told FOX 10. 
Last year, a yellow cardinal was spotted in Alabaster, Alabama, just north of Mobile. Charlene Stephenson, a wildlife photographer, spotted the rare yellow cardinal her backyard on February 17, 2018, and video and photos of it went widely viral.