President and Mrs. Carter get caught on kiss cam... again!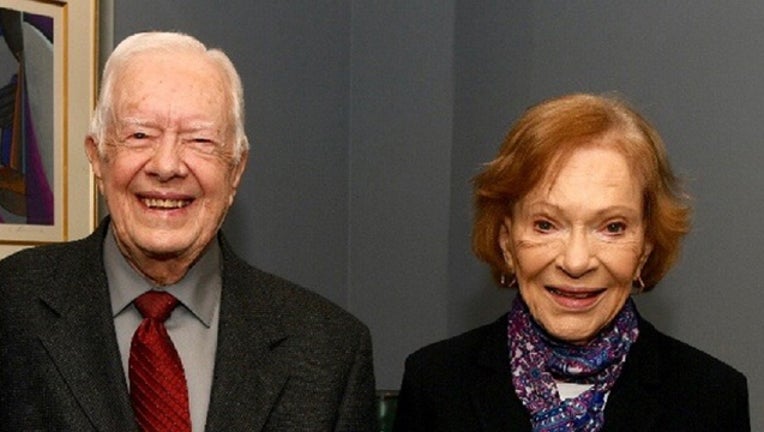 article
ATLANTA (FOX 5 Atlanta) - They have been married for more than 72 years, but their love is still going strong.
App user: View full article here
Former President Jimmy Carter and his wife Rosalynn were married in July 1946, but in 2019, there's nothing stopping from being affectionate with one another.
The famous Georgia couple was caught on the Atlanta Hawks kiss cam on Valentine's Day. And it wasn't just a little peck on the cheek either.
Their marriage produced three sons, one daughter, eight grandsons, three granddaughters, and two great-grandsons.
Both are in their 90s and still going strong!