Polk City husband accused of shooting wife in back, killing her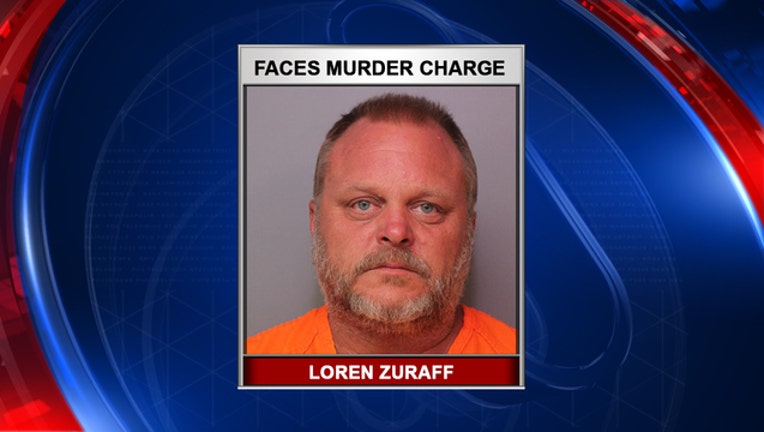 POLK CITY (FOX 13) - A woman was found with three gunshot wounds in her back and her husband has been charged with her murder. 
The Polk County Sheriff's Office said 37-year-old Lisa Zuraff's body was found in the home she shared with her husband, 50-year-old Loren Zuraff, on Grimes Road. After an autopsy, investigators said they believe Loren shot Lisa three times in the back, causing her death.
It happened just before 9 p.m. Wednesday, June 22. PCSO said deputies went to the Zuraff's home after someone reported hearing gunshots. 
Deputies said they found Lisa's body slumped on the steps leading to an above-ground pool. Deputies tried to save Lisa, but crews from Polk County Fire Rescue arrived and pronounced her deceased.
Loren Zuraff told investigators he and his wife argued earlier that day. Afterward, he mowed the yard and came back to the pool. 
He said he got into the pool, and that's when Lisa pulled the gun. He said they fought over the gun and then "she got shot," according to his statement. Loren told investigators he tried to grab Lisa and put her on the ladder after she was shot. Loren said he did not check for a pulse and she wasn't moving.
Deputies said there was a black, semi-automatic handgun in the pool near the steps where Lisa was found. They also found three casings, two projectiles, and a black cell phone submerged in the water.
Loren was arrested early Thursday morning and charged with second degree murder, which was later upgraded to first degree murder. 
Neither of the Zuraffs have a criminal history. The investigation is ongoing.