Police: Woman pointed gun at a driver who honked at her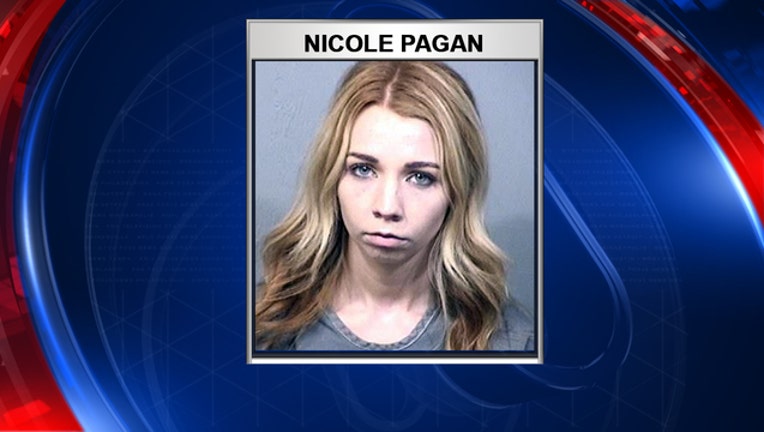 article
PALM BAY, Fla. (WOFL FOX 35) - A 25-year-old Palm Bay woman was arrested on Wednesday, accused of aggravated assault with a firearm.
Police say Nicole Pagan aimed a Glock handgun out the window at a male driver who honked at her, because she wasn't moving forward when a stoplight on Emerson Road turned green.
In her arrest report, the victim claims Pagan "brake checked" him after he honked the horn, and drove slowly from the intersection in an attempt she said to make him mad. As she passed the two males, police say she pointed the gun and shouted "you want to play bring it on."
The two male victims say they were afraid for their safety, so they pulled over and called in her license plate to 911.
After police caught up with the suspect, she denied pointing the gun, but instead said she cursed and waved her hand at them. The officer noted in his report that as Pagan was waving her hand to him she was pointing two fingers out as if she were holding a gun. The report says she once again denied pointing her gun.
Police say the victims identified Pagan during a police lineup, and her Glock 380 was submitted into evidence.