Police: Woman outside of car killed after falling over I-4 overpass after crash
ORLANDO, Fla. - The Orlando Police Department says a woman fell from an Interstate 4 overpass after getting hit by a car.  The approximately 50-foot drop proved to be fatal, as she succumbed to her injuries at a hospital.
Two lanes on I-4 eastbound were shut down at Central Boulevard on Friday as investigators collected evidence.  Police say the woman was outside of a car after a separate accident when another car hit her, causing her to fall over the overpass onto Garland Avenue below.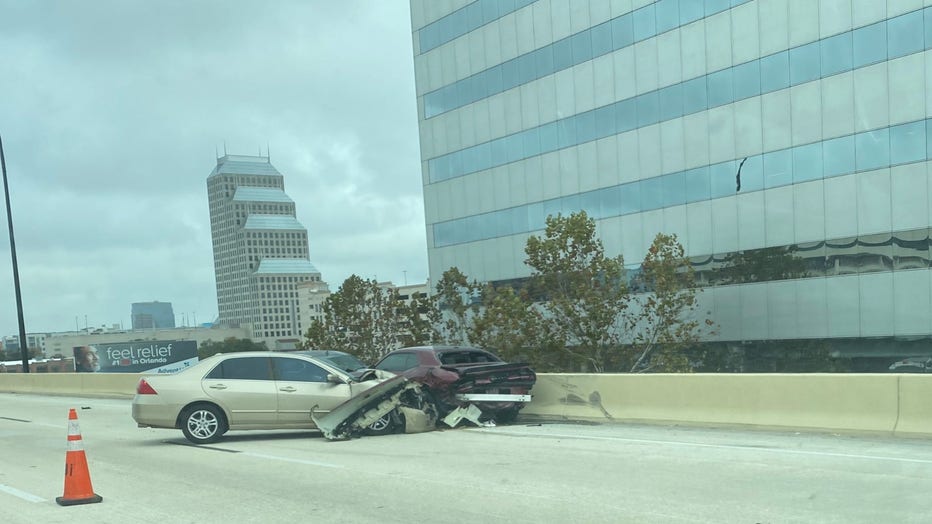 Tasha Taylor said her son, Ronelle, was driving a maroon car, when a fender bender occurred with a woman, in a grey car.
 They called for help and waited. 
"He said something told him to look up, and when I looked up, he saw the car coming towards him and he jumped out of the way," Taylor explained. "By the time he jumped out of the way and looked back, that's when he seen the other lady getting hit."
The Florida Department of Transportation released a statement which read, "Loss of life on Florida's roadways is tragic under any circumstance. The Department remains committed to safety along Florida's roadways. The I-4 team will review the circumstances of this incident and will continue its focus on safety throughout the project limits."
The name of the deceased was not immediately released.