Police searching for killer of a young mother at an Econolodge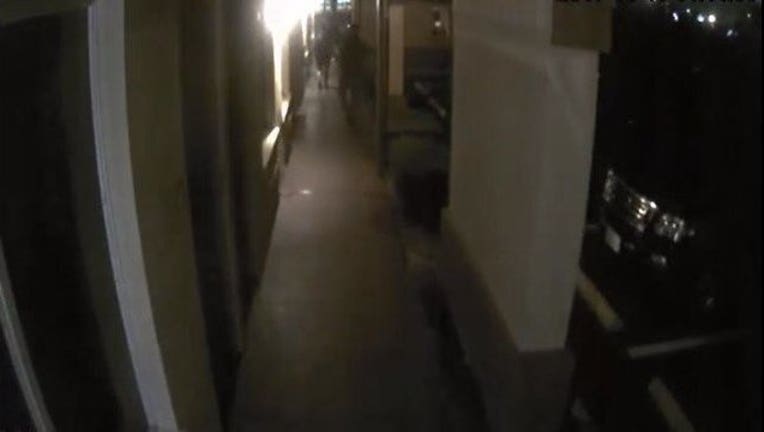 ORANGE COUNTY, Fla. (WOFL FOX 35) - Orange County deputies say new surveillance video could help them figure out who killed a young mother.
The short clip released Thursday afternoon shows two people walking. Investigators say the woman in front is the murder victim and the man behind her is considered a suspect.
"Pay close attention to the video, it's what we have right now to put out, pay real close attention like I said, to the way the gentleman is walking, the way the clothes are fitting," said Detective Fabian Ramirez.
Deputies say 32-year-old Amber Carruthers was found unresponsive in her room at the Econolodge on S. Orange Blossom Trail on June 17. They say she died from some sort of "trauma" and the case is considered a homicide.
"I know she was a mother of a 7-year-old boy and she staying at the hotel, she was a guest at the hotel," Ramirez said.
Investigators say her son, Donovan, was not there during the murder but police issued a missing child alert for him a few days later.
They say the boy was found safe in California with Carruthers' boyfriend, who deputies say is not considered a suspect in the homicide.
The push now is to identify the man in the video.
"Amber's family is very involved," Ramirez said. "We stayed in communication over the phone. They're concerned, and I have let them know that we're on the case. It's just a matter of time and with the help of the community I'm sure we can solve it."
Anyone with information is asked to call Crimeline.