Police say Orlando man kidnapped and killed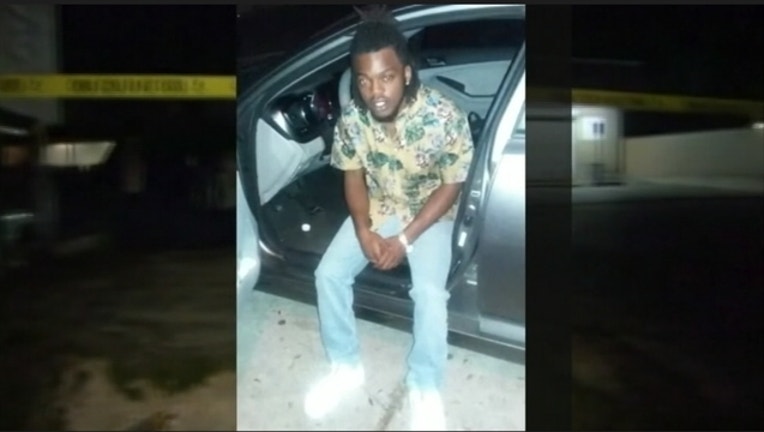 ORLANDO, Fla. (WOFL FOX 35) - Orange County deputies are trying to find out why a man was kidnapped and murdered.  The victim's family found out this morning.
It was a devastating moment for the family of Alexander Previlus, after finding out he was murdered.
Gelsonick Previlus says, "I just collapsed, it hit me damn my one and only brother."  Deputies say two men kidnapped the 21 year old at gunpoint, from this Pine Hills Kwick Stop. It happened at around 11:30 Thursday night.  Gelsonick tells us, "He was out in the convenience store just buying some things and once he was going out, he was approached."
According to investigators,  around 4 a.m., Alexander was found dead on Coral Cove Drive. They say he was shot several times.  
Gelsonick says he viewed surveillance video from the Kwick Stop during the kidnapping.  "I see my brother's last steps were into that car, looked like he was forced, didn't want to go in it."
Deputies say they've identified people involved, but haven't named any suspects. They're not sure why the 21 year old was killed.  Deputy Rose Silva says, "It's not believed to be a random act, don't know what type of relationship the victim had with these two males."
Gelsonick says his brother sometimes worked security at the Citrus Bowl.  "He would love to help them out there and just have fun.  Loving person, outgoing. Always liked to have fun with people."
He doesn't understand why anyone would kill his baby brother.  "Taking another black man's life, come on guys.  Black lives matter, let's stand by that and do what we say. Lets practice what we preach. It starts with you and with me."
He holds on to hope, that justice will be served.  "I'm a Christian guy, I'm not going to hate you. Whatever you got to do, it was not worth it."

A candlelight vigil takes place on Friday at 7:30 p.m. by Powers Drive and Kaieteur Lane. Everyone is welcome to attend.