Daytona Beach hospital shooting was a preplanned murder suicide: Police
DAYTONA BEACH, Fla. - AdventHealth Hospital in Daytona Beach was sent into lockdown after a shooting inside the building around 11:30 am when a woman shot and killed her terminally ill husband.
"They announced a code silver shelter in place, and that's when sort of everything kind of became real," said Dr. Joshua Horenstein. 
Heavily armed officers surrounded AdventHealth as they assessed the situation. They had reports that the shot was fired in a room on the 11th floor. 
"One of the doors banged open, and the nurse came in screaming like this is not a drill. She was semi-hysterical," said Horenstein. 
Dr. Horenstein and two others barricaded themselves inside a closet in the ER for an hour and a half. Others waited outside for any kind of update.
"I was in the dark for a long time. I had no idea what was going on," said Jason McGee. 
Daytona Beach Police say the single shot came from Ellen Gilland, 76, of New Smyrna Beach. Chief Jakari Young says she shot her terminally ill husband Jerry, 77.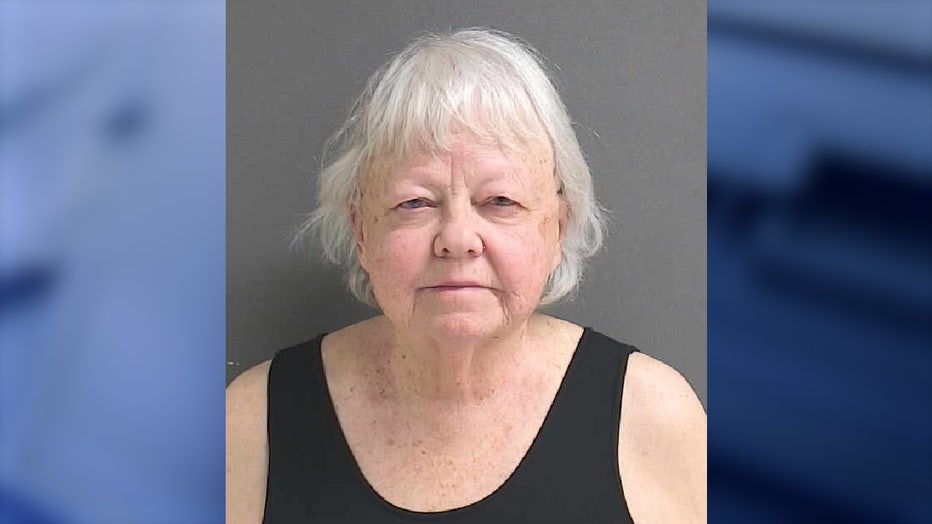 Pictured: Ellen Gilland (Photo credit: Volusia County Corrections)
"They had a conversation about it, and they planned this approximately three weeks ago that if he continues to take a turn for the worst that he wanted her to end it," said Young. 
After nearly four hours of negotiating, police used a flash bang and a taser to get Gilland to drop the gun. They say she was never a threat to anyone else.
Young says he isn't sure how she got the gun into the building, but doesn't believe the hospital has metal detectors. 
"It's a tough situation where her husband's terminally ill so she was already in a depressed state just based on her husband being terminally ill and knowing that the end was near," said Young. 
Police plan to charge Gilland with first-degree murder. The hospital is back to normal operations. 
FOX35 has reached out to AdventHealth for a statement on the incident, but we haven't heard back at this time.