Police: 2 miniature dogs killed by pit bulls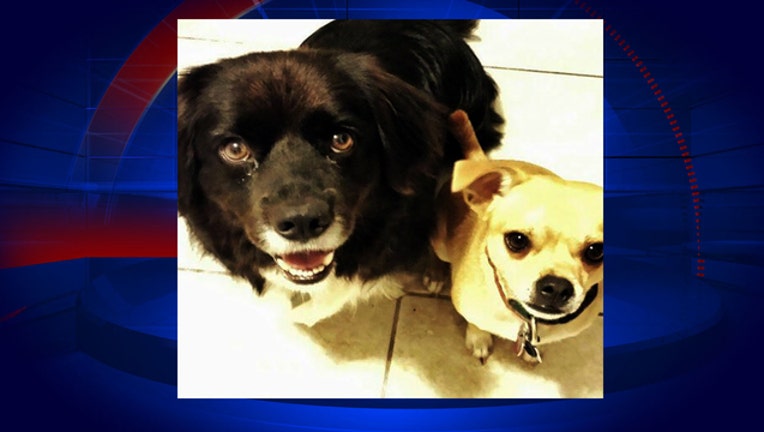 article
HOLLY HILL, Fla. (WOFL FOX 35) - A Volusia County family is grieving the deaths of their two miniature dogs, which they said were killed by two pit bulls.
Jim Grimes came home Wednesday night to find one of his dogs dead. He then called 911.
"One of my dogs is laying in the backyard dead, and I don't know where my other dog is," Grimes told a 911 dispatcher.
His Chihuahua was dead outside, while inside his miniature Border Collie was locked in a room, and he couldn't get in to help.
"I had no clue that they were locked in the bathroom [until] I went to open the door and one of the pit bulls almost bit me," Grimes said.
Holly Hill police officers arrived and captured the male and female pit bulls, but it was too late for the Border Collie.
"Inside the bathroom, there was a great deal of blood from the dog that was deceased," said Steven Aldrich, police spokesman.
An incident report from the police department states that the male pit bull attacked a neighbor's guest back in September, and then in November, both dogs were deemed dangerous by the city.  
Both dogs will now be euthanized. Police are investigating what, if any, charges the pit bull owners may face.