Planned steel mill to bring jobs, cash to Frostproof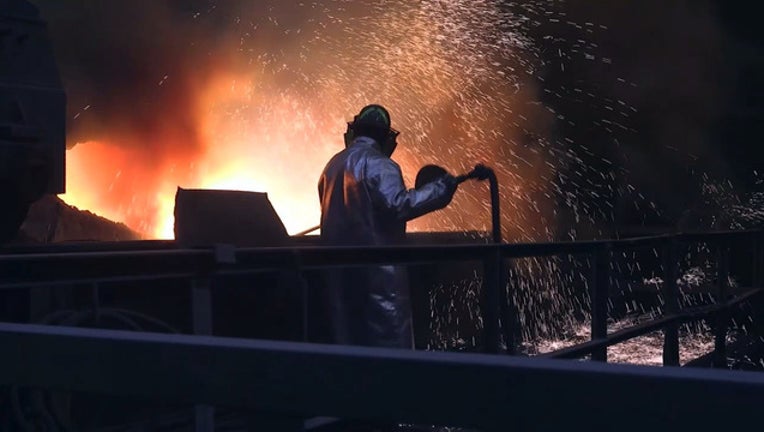 article
FROSTPROOF (FOX 13) - A steel manufacturing company is spending almost $250-million to open a new plant in the tiny town of Frostproof.
"It is a big topic," said Wesley Wise, a longtime resident. "You don't have a conversation without at least it being mentioned."
When the plant opens in two years, it is expected to bring 250 jobs with an average salary of $68,000. That's about $20,000 higher than the average wage there now.
"I wonder if they need me," quipped 72 year-old C.J. Newton. "Send 'em my resume."
Nucor manufactures rebar, a steel bar typically used to re-enforce roads, buildings, and bridges.  Raw materials are going to be brought in by rail; the finished product hauled on trucks.
Nucor bought 400 acres of former citrus grove off U.S. 27 on the Polk-Highlands line. They plan to develop about one-quarter of that.
Nucor came to Frostproof for a number of reasons. Polk County offered the company tax incentives. The property, which is comparatively inexpensive, is also on a rail line.
The company says the location will also help them get a foot up on their out-of-state competitors, which currently sell to customers in-state.
A written statement from Nucor says, "Frostproof will give us a cost advantage over these competitors who are sending rebar into the area from long distances."
Small businesses in the area are hoping for more customers when Nucor opens. City Hall may be getting more tax money if the area is annexed as expected.
"We have been actively looking for new businesses to come to the area, but we never expected a steel manufacturer to come in like Nucor," said City Councilmember Rodney Cannon.