Pilot dies weeks after homemade experimental plane crashes in wooded area in Volusia County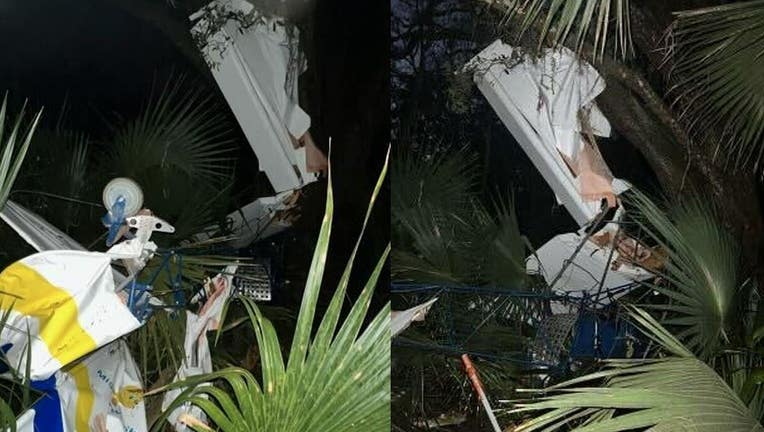 article
VOLUSIA COUNTY, Fla. - The pilot of a homemade ultralight aircraft that crashed in a wooded area last month in Volusia County has died, the Volusia County Sheriff's Office confirmed to FOX 35.
A spokesperson for Volusia Sheriff's Office identified the pilot Tuesday as 78-year-old Vincent Grasso, of Palm Bay. He reportedly died on Sunday, Feb. 12.
Deputies said Grasso's plane crashed into a wooded area off Maytown Road in Oak Hill, Florida, shortly after taking off from a private airport nearby. Parts of the aircraft were found suspended in trees about 15–20 feet above the ground, while other parts, including the fuselage, were scattered in the woods.
Grasso was reportedly found unconscious and still strapped into the seat of the plane. He was extricated and then flown to a nearby hospital with serious injuries at the time. He was the only person aboard the plane, officials said.
VSO detectives and the FAA continue to investigate the crash.