PCSO: Man stole kid's bike in Winter Haven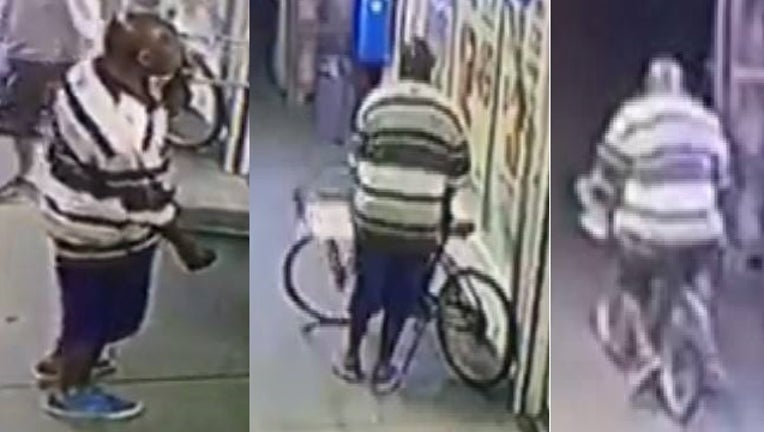 article
POLK COUNTY, Fla. (WOFL FOX 35) - Right before the holiday season, a boy is without his bike. The Polk County Sheriff's Office is searching for this man after surveillance footage shows the suspect stealing a child's bicycle.
On Saturday, November 12, the victim rode his bicycle to Amir's Food Mart at 1915 34th Street in Winter Haven and left it parked outside. An unknown black male suspect (in the photo) stole the bicycle. He is described as a heavy-set adult male, with a shaved head.
The bike is a beach cruiser style bicycle with a metal basket on the front, a rusty colored front fender, rust colored handle bars, and a black frame.
If anyone can identify this suspect or has any information about this, they are asked to contact Detective Kier at 863-297-1117.
Anyone with any information who would like to remain anonymous and still be eligible for a cash reward is asked to call Heartland Crime Stoppers at 1-800-226-TIPS.