PCSO: Deputy arrested for threats of Capitol violence
WINTER HAVEN, Fla. - The Polk County Sheriff's Office says one of their deputies has been arrested over threats he made against the Capitol in Washington.
Sheriff Grady Judd identified the deputy as 29-year-old Peter Heneen, who faces a second-degree felony charge for threats.
According to the sheriff's office, Heneen messaged a fellow deputy about the riot at the U.S. Capitol on the evening of Jan. 6. 
Judd said what started as a rant turned into a disturbing series of texts, where Heneen threatened to "shoot the feds" and "make the streets of DC run red with the blood of tyrants."
"It's not over, any cop or military who stands in the way is the enemy," Heneen wrote, according to Judd.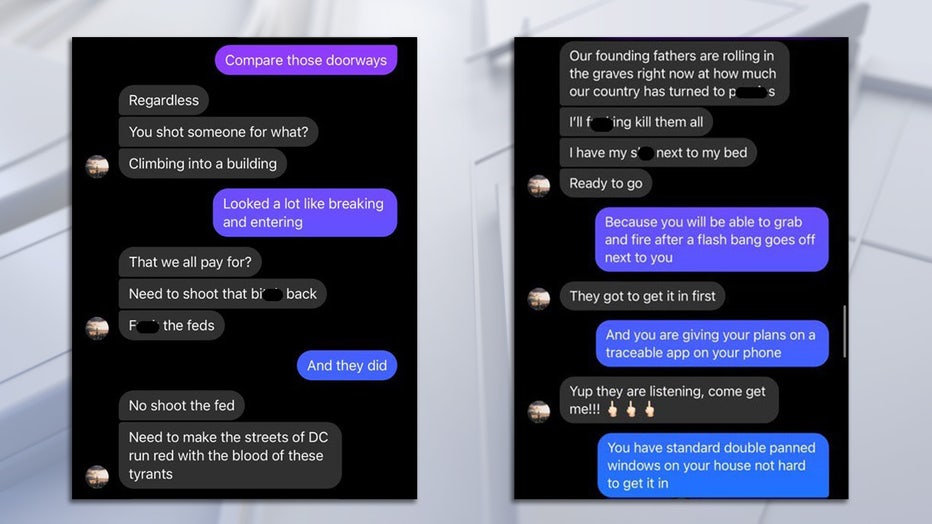 The text conversation allegedly between Heneen and a colleague. (via PCSO)
The deputy who received the messages became alarmed and showed the texts to his lieutenant, which began the investigation. Judd hailed the deputy as a hero for turning in his friend and colleague.
"I am angry beyond words," Judd said in a press conference Tuesday afternoon. "When you have well over a thousand deputies and one of them does something like this, it embarrasses you."
He added, "Let me make one thing abundantly clear: You can't police the society unless you first police yourself."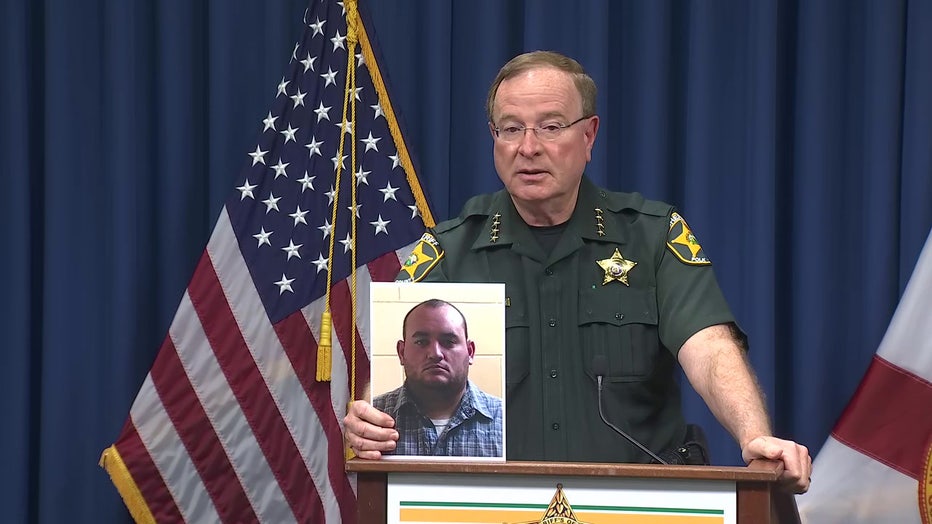 Sheriff Grady Judd holds a photo of Deputy Peter Heneen as he explains the arrest.
The sheriff said there was no proof that Heneen was a member of a militia or other organized group, and noted Heneen had minor infractions on his disciplinary record.
"The First Amendment allows us to rant and rave about anything we want, but it does not allow us to issue a written threat to injure, to hurt, to kill, and that's when Heneen did," Judd explained. "There's a line, and Peter Heneen crossed the line between ugly talk and threats. That's what got him arrested."
"Words matter... We need to put down ugly language, no matter who says it," the sheriff said. "From the next person on social media all the way to the president of the United States, everybody's responsible for their own conduct."
Heneen, who worked for the sheriff's office for over six years as a deputy, has been suspended pending termination, according to Judd.