Parkland school shooting suspect was referred to discipline program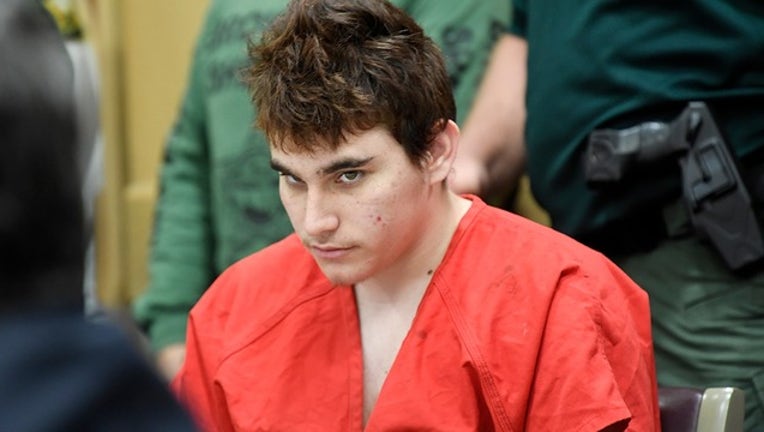 article
FORT LAUDERDALE, Fla. (AP) - Florida school officials now say school shooting suspect Nikolas Cruz was referred during middle school to a mentoring program aimed at steering children away from the criminal justice system, a shifting explanation that critics are calling a reversal of earlier statements.
Following the Valentine's Day shooting that killed 17 at Marjory Stoneman Douglas High School in Parkland, Broward County School Superintendent Robert Runcie had said that Cruz hadn't been in the program. On Monday, the school district clarified that Cruz was referred to the program while at middle school in 2013 but he didn't fully participate, and that he did not participate in the program at all while at Stoneman Douglas.
The middle school referral came after the school said Cruz got in trouble for vandalizing a bathroom and incurred a disciplinary infraction for vandalism and destruction of school property for less than $1,000.
School officials said in a statement that the middle schooler underwent an intake interview in November 2013 but "it does not appear that Cruz completed the recommended three-day assignment/placement." It's unclear why there was no follow-through.
The clarification comes as school officials say they've been analyzing data from multiple sources on Cruz's history. "We continue to review records and systems to determine if the disciplinary placement was modified by school administration or the individualized education plan committee. Rather than speculate about the possible reasons for his not returning, we feel it's important to wait until we have the facts associated with his specific circumstances," the school district said in a statement.
The PROMISE program was aimed at reducing recidivism rates for students who commit non-violent misdemeanors and keeping them out of the juvenile justice system. The program helps students develop pro-social and resiliency skills, improve academics and may address family and community struggles that may be contributing to behavior issues, according to the school district's website.
School officials said the program can last for as little as two days. Each case varies. Specifics about Cruz's case were not released but typically school officials assign a student to the program after an offense and a parent must sign off. For students with disabilities, a committee makes the ultimate determination and may also recommend outside resources. The school declined to say which classification applied to Cruz.
Critics have suggested the program led to leniency for the alleged shooter.
Ryan Petty, whose daughter Alaina was killed, was quick to jump on the reversal, tweeting, "Conflicting discipline programs within the district have created deadly chaos for our children, teachers & staff," adding that success in the programs created "perverse incentives for school staff, administrators & law enforcement."
Republican Sen. Marco Rubio, an outspoken critic of the program, Tweeted, "I was repeatedly told that the Parkland shooter was never in the Promise Program I was asking questions about. Now it turns out that in fact he was."
Hunter Pollack, whose sister Meadow Pollack was killed in the shooting, said in a Tweet "the PROMISE program you implemented in our schools allowed 18-1958 stay to in the @browardschools. It cost 17 lives. Our school board is filled with compulsive liars. This must stop."
School officials stressed the program is only for those who have committed non-violent misdemeanors such as vandalism.
Cruz, 19, is charged with 17 counts of murder and 17 counts of attempted murder. His lawyers have repeatedly said Cruz would plead guilty if guaranteed a sentence of life without parole, but prosecutors seek the death penalty.