Orlando weather: Warm days ahead in Central Florida; our next chance for rain
ORLANDO, Fla. - Tonight's low: 55 degrees | Tomorrow's high: 77 degrees 
Main weather concerns: No weather concerns across Central Florida on Wednesday. Looks like a beautiful, sun filled day, high near 77 inland and low to mid-70s along our east coast. 
Winds will shift out of the southeast this afternoon, bringing a rise in temperatures over the next several days.
BEACHES:
Nice day along the beaches. Skies are dry with a few high thin clouds possible. Rip current risk is low, but the UV Index remains high. Don't forget to reapply sunscreen.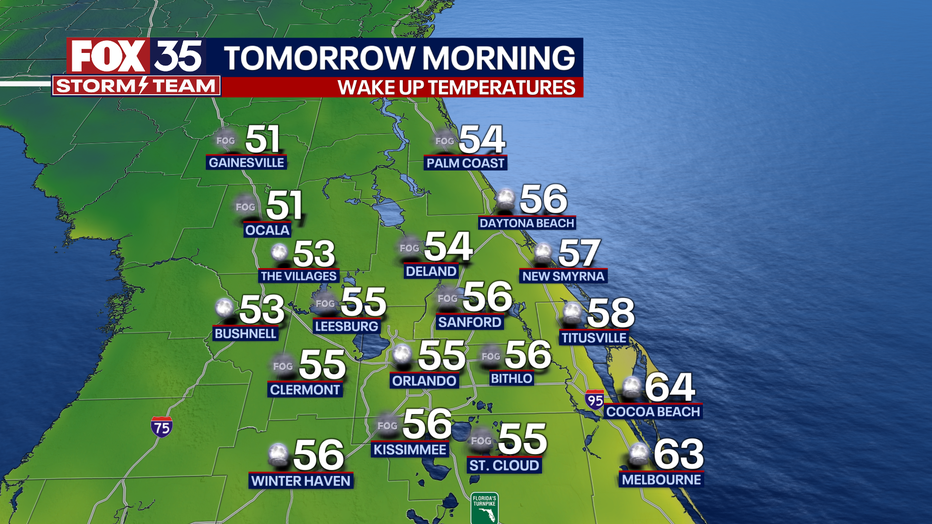 THEME PARKS:
Perfect day for the theme parks! After a chilly start, high for the pm heads to mid to upper-70s with sun filled skies. Stay hydrated.
 
OUTLOOK:
No weather concerns today across Central Florida! Temperatures will gradually warm back to the mid-80s by the end of the workweek. Skies stay dry until Friday as our next cold front approaches the area. As of right now, it looks like the rain chances are currently at 30% for Friday.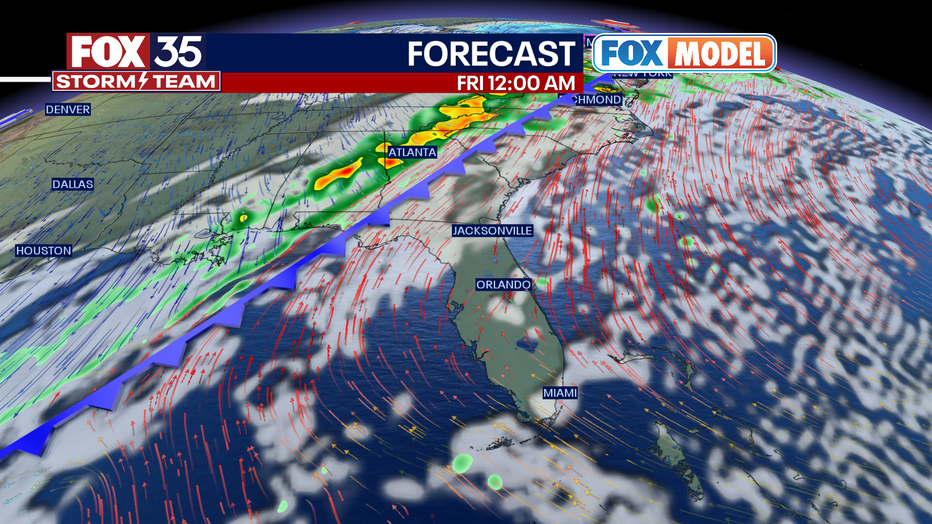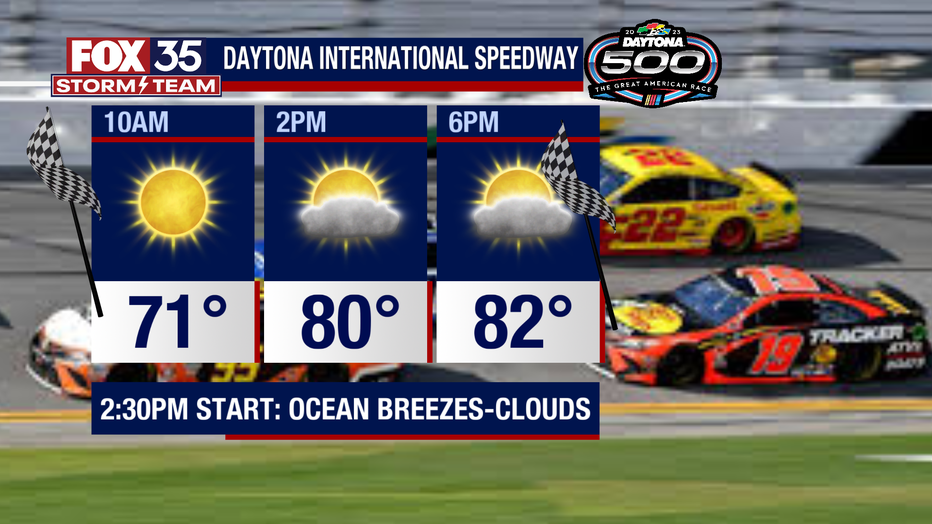 Behind the front, cooler and drier with a nice run of weather. Breezes will be likely on Saturday with partly cloudy skies on Sunday for the Daytona 500. You can watch the race live on FOX 35.