Orlando weather: Highs near 90 kick off weekend in Central Florida
ORLANDO, Fla. - Tonight's low: 64 degrees | Tomorrow's high: 91 degrees
Main weather concerns: No real weather concerns Saturday during the morning and afternoon – perhaps the risk of a sunburn and that's about it. Highs climb higher into the 90s afternoon, low-mid 80s along the beaches. There is an increased chance of a passing shower late Saturday.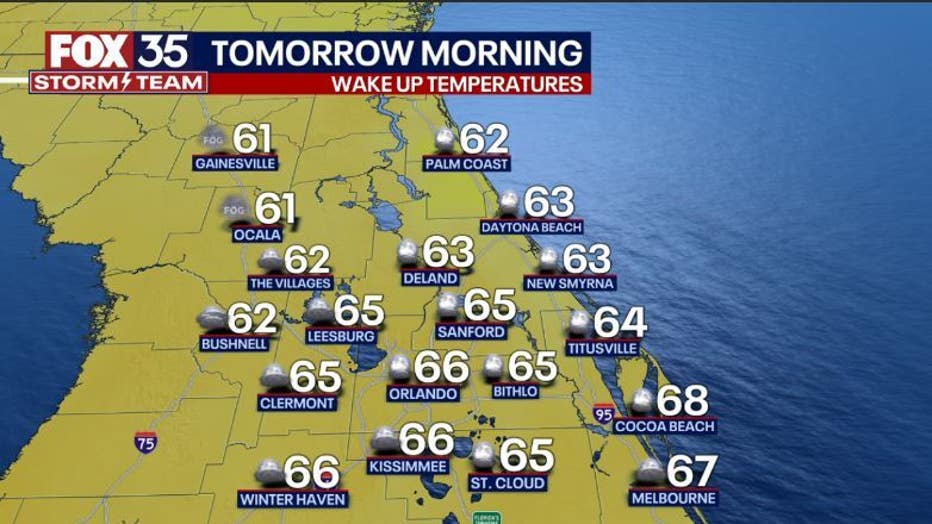 BEACHES:  Beaches look dry and warm early. Seaside temps settle around 83 with a nice ocean breeze from the Southeast. Surf rolls in at 2-3' with a dominant ENE swell in the water all day. Surf will be best early in the day with favorable tides and lighter winds.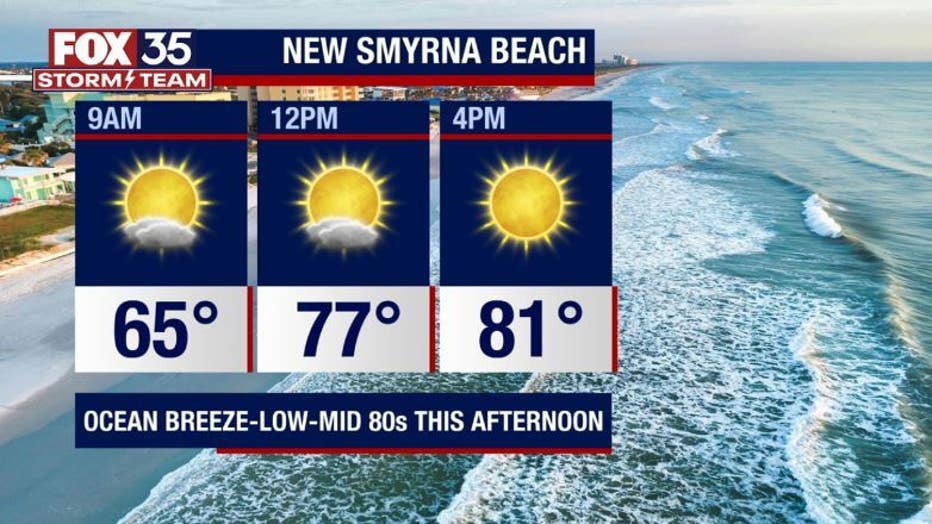 THEME PARKS:
Theme parks will feature mixed skies, dry-warm conditions all day. Highs there will hit in the upper 80s.
OUTLOOK:
Temperatures will continue warming in the coming days, heading into the 90s as we move into the weekend. A weak front will move into the area on Saturday & Sunday bringing only slight rain opportunities in the 10-20% range & after 2pm both days. 
A stronger system with more robust rain chances could come in early next week. Rain chances by Tuesday climb to near 30%-warm ahead of the front as well. Behind the front, cooler and drier by Wednesday-Thursday.