$10K reward offered for tips in murder of Orlando Army veteran shot outside shopping center
ORLANDO, Fla. - The Orlando Police Department and Crimeline have announced a $10,000 reward for information leading to an arrest in the murder of an Army veteran who was gunned down last month outside a shopping center.  During a news conference on Thursday, Chief of Police Eric Smith said investigators had identified a person of interest but did not offer up a name. 
Angela Sutton Washington, 60, was shot and killed outside a shopping plaza on North Lane on February 7 around 7 p.m., according to investigators.
"This is a senseless murder of a valued member of our community," explained Orlando Police Det. Barb Sharp. "Angela was a military veteran of Desert Storm, she was a beloved daughter, mother, and grandmother. She was simply stopping at the convenience store on the way home."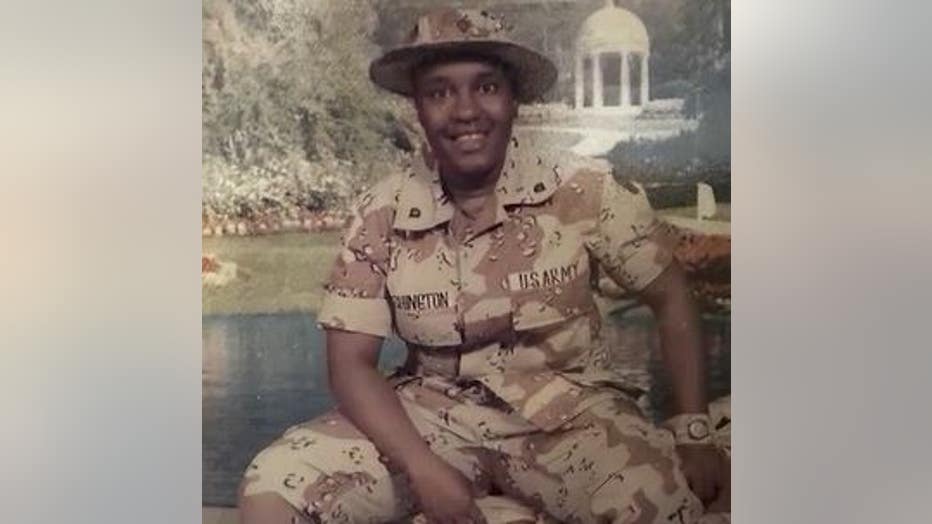 Detectives with the Orlando Police Department began combing through surveillance video recorded in the vicinity of the shooting.  On Tuesday, investigators released a picture of a dark-colored, four-door Mazda three, which they believe was driven by the suspect in this deadly shooting.  Shots were fired in Washington's direction but police do not believe she was the intended target.
Crimeline director Barb Bergin said investigators know of at least seven to nine men who were possible witnesses to the shooting, yet less than five tips have been submitted in this case.
"We know there were witnesses out there at the time," she added. "Up to a $10,000 cash reward is available to the person who helps us solve this very, very unnecessary homicide."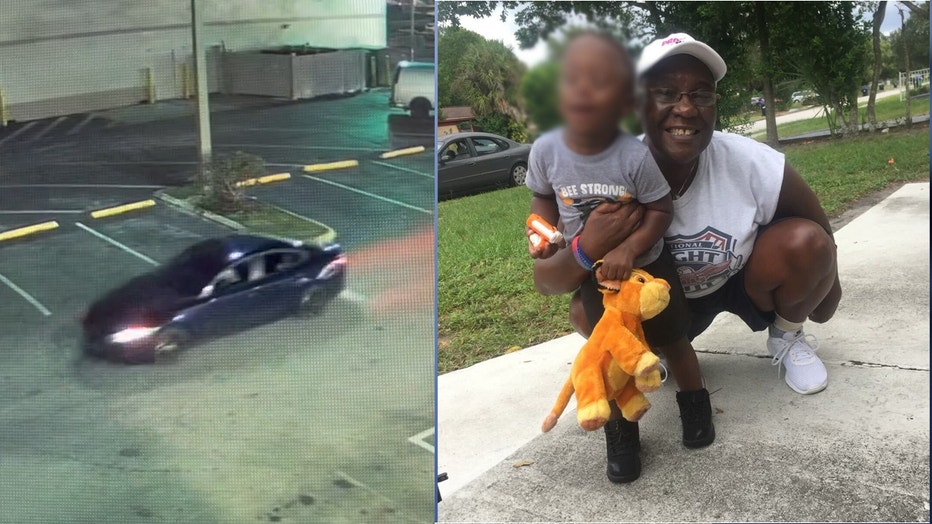 The victim's son, Fernando Washington, also spoke during the afternoon news conference, imploring witnesses to come forward.
"Put yourself in my position. Think about it as if it was your mother who was tending to her own business and was struck down," he said. "If you know something, say something. Bring some closure to this for not only myself but for my family."
If you saw something, you're asked to call the police or Crimeline at 1-800-423-TIPS or 1-800-423-8477. The news conference is scheduled for 4:30 p.m. You can watch it in the player above when it starts.