Orlando youth program employee arrested, accused of molesting teenage girl, officials say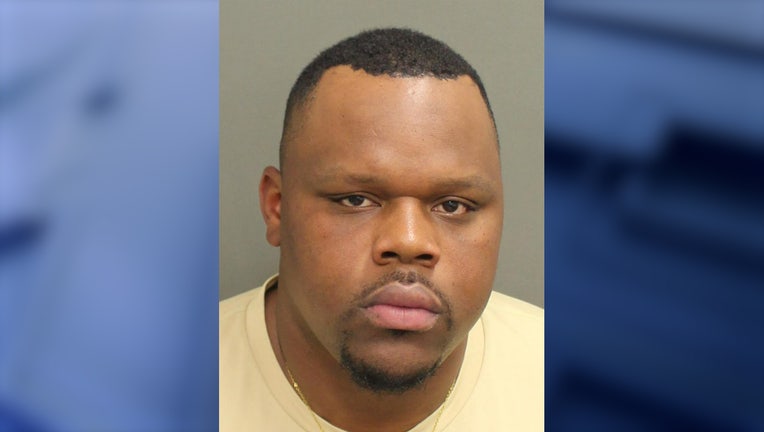 article
ORLANDO, Fla. - A man who worked with the City of Orlando's youth development program has been arrested and accused of inappropriately touching a 17-year-old girl, according to official court records.
DeMarcus Womack, 31, was arrested Tuesday by Orlando police and booked into jail on charges of indecent, lewd, or lascivious touching of certain minors by the Orlando Police Department, records show.
The alleged incident happened on Nov. 27 in a stairwell, but the report, which was redacted, did not include a specific address.
According to the report, the teen told detectives that she met Womack in a stairwell because she was "upset over the recent death of a common friend." Womack asked for the girl for a hug, police said, and the two hugged.
However, it was after that, that Womack began to allegedly touch the teen inappropriately, and at least twice, pulled her back down on to the stairs after she tried to get up, the report said.
Police said in the report that Womack and the teen communicated via Instagram and had exchanged messages previously After the alleged incident, Womack sent the teen a message and asked her to delete the messages between then because he "aint tryna be in no (redacted)," the report said.
"Am I wrong for asking you to delete it?" he said in another message, according to the report.
MORE FLORIDA NEWS:
The City of Orlando confirmed that Womack was a contracted employee with the city's Parramore Kidz Zone – a program aimed at helping local youth of the city's highest crime and poverty neighborhoods stay on a positive track.
A spokesperson said Womack was immediately terminated following his arrest, and that he most recently assisted with outreach and recruitment for youth employeement.
"We were disturbed to learn of this arrest. We take the safety of all our residents and youth very seriously and as such, we have notified Womack directly that he is currently prohibited from returning to city property or working with any city programs," the statement said.
Womack's bond was set at $7,800 and is said to have no contact with the victim, the victim's family or anyone under the age of 18, and can have no weapons.