Orlando hospital staff working to identify injured tattooed man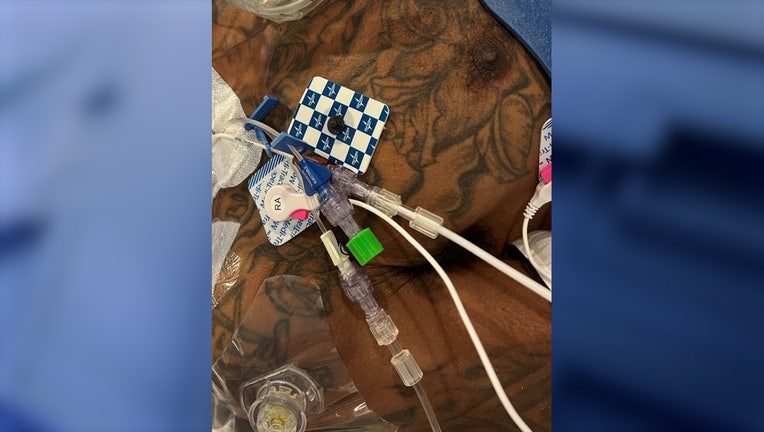 article
ORLANDO, Fla. - A local Orlando hospital is asking for the public's help with identifying a patient who was taken to the hospital last week. 
The man was taken to Orlando Health Dr. P. Phillips Hospital on Wednesday, April 12 after being transported by an ambulance from a parking lot at 5858 International Drive. 
The unidentified man is described as an African American between the age of 35-45. He has a chest plate tattoo, with the face of a bull in the center with the words "Holy Blood" on the right side and "Holy Grace" on the left side. 
He also has three additional tattoos on each shoulder. 
Anyone who recognizes this description of someone they know is asked to call the hospital's administrative supervisor at 321-842-2763.