Orange Co. Fire captain involved in crash while responding to fire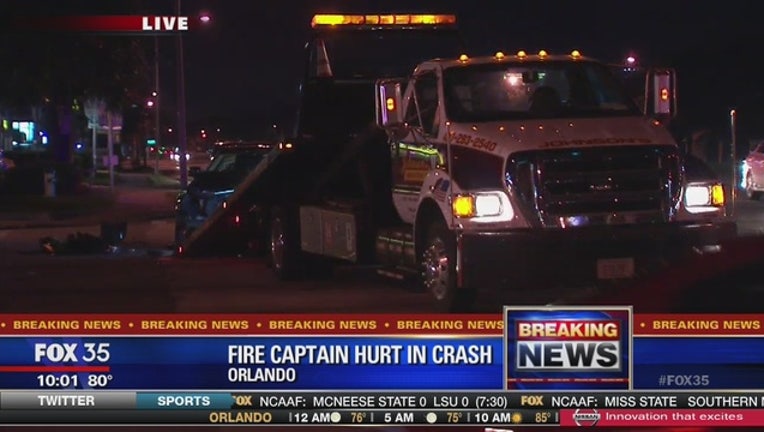 Orange County, Fla. (WOFL FOX 35) - People inside a house were forced out by flames Saturday night.  

A fire broke out just after 9 p.m. on Lake Lawne Avenue.  

Four adults and two dogs were in the home during the fire.  

Everyone made it out OK.

There is no word on a cause of the fire.  
 
While responding to the fire, an Orange County firefighter was involved in an accident with another vehicle on Colonial Drive.  

The firefighter was taken to Orlando Regional Medical Center for minor injuries.  

Another person involved in the accident was checked out at the scene.