Obama vows to move quickly to sign Puerto Rico bill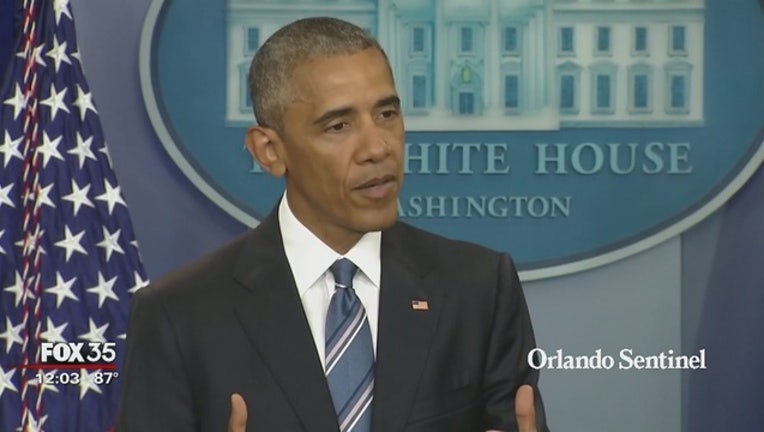 article
WASHINGTON (AP) - As Puerto Rico faces a major debt payment, President Barack Obama is vowing to move quickly to sign a last-minute rescue package for the financially-strapped U.S. territory and its 3.5 million Americans.
In a rare election-year feat, the White House-backed legislation passed with strong bipartisan support in Congress. The Senate voted 68-30 for the legislation on Wednesday, three weeks after the House approved the measure.
"This bill is not perfect, but it is a critical first step toward economic recovery and restored hope for millions of Americans who call Puerto Rico home," Obama said in a statement.
Puerto Rico is in a decade-long recession and has $70 billion in debt, and leaders of both parties warned that failure to pass the bill could send the island into financial chaos.
Signs are already pointing to a humanitarian crisis as thousands have fled the island and businesses there have closed, schools have struggled with limited electricity and hospitals have asked for cash payment in advance for some medication. A $2 billion debt payment to creditors is due Friday, and the territory's governor has said that there isn't money to pay it.
The legislation would create a control board to oversee the U.S. territory's finances and supervise some debt restructuring. It would not provide any direct financial aid to the territory, but leaders warned that a bailout could eventually become necessary if Congress doesn't take this step.
The control board would be similar to one that oversaw the District of Columbia in the late 1990s. Its seven members would oversee negotiations with creditors and the courts over reducing some debt. In addition to creating the board, the bill would require the territory to create a fiscal plan and fund public pensions, which the Puerto Rico government has shorted by more than $40 billion.
Gov. Alejandro Garcia Padilla has warned the U.S. territory would face multiple lawsuits if the bill is not approved, especially following Friday's anticipated default on $1 billion in general obligation bonds. The legislation would temporarily block creditor lawsuits from being filed until February 2017.
The general obligation bonds are backed by the island's constitution, but Garcia has said the government has no money to honor that debt despite the implementation of new taxes and recent increases in utility rates. Garcia hasn't said if the island will default on the other $1 billion that is due.
"Puerto Rico cannot endure any more austerity," Garcia said in an editorial published Wednesday.
Negotiations on the bill got a boost in December when House Speaker Paul Ryan, R-Wis., promised to find a reasonable solution to help the island. Utah Rep. Rob Bishop, the Republican chairman of the House Natural Resources Committee, spent the next several months writing the bill under intense pressure from bondholders worried their investments would be lost, as well as Democrats and Obama administration officials who pushed to make sure that Puerto Ricans' underfunded pensions were also a priority.
Ryan helped negotiate the compromise bill and the House voted overwhelmingly to pass it, 297-127.
Treasury Secretary Jacob Lew visited Capitol Hill on Tuesday in a bid to persuade some reluctant Democrats concerned that the board would be too powerful. Democrats have also opposed a provision that would allow the island's government to lower the minimum wage for some younger workers.
Lew urged senators to vote for the bill even though it isn't perfect, saying that if the island defaults, the government may be forced to shut public transit, close a hospital or send police officers home.
Still, some staunchly opposed it, including Sens. Bob Menendez, D-N.J., and Bernie Sanders, I-Vt.
"In my view we need austerity not for the people of Puerto Rico, but for the billionaire Wall Street hedge fund managers who have exacerbated the crisis on the island," Sanders said on the floor.
In the days before the vote, some bondholder groups worked to turn senators against the bill, arguing it doesn't sufficiently protect creditors and is tantamount to a bailout for the territory. Several labor unions also lobbied against the measure, arguing that a lower minimum wage could take money out of the Puerto Rican economy.
The legislation is needed because Puerto Rico cannot declare bankruptcy under federal law. Mainland municipalities and their utilities can, while municipalities and utilities in Puerto Rico cannot.
___
Associated Press writer Danica Coto in San Juan, Puerto Rico contributed to this report.