New law intended to protect against 'skimming'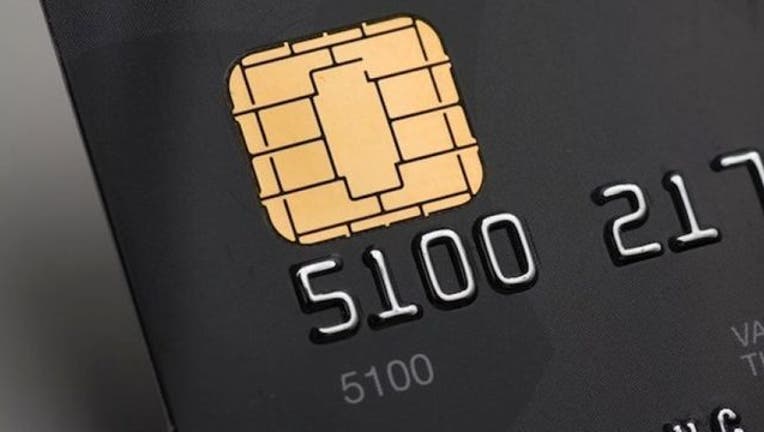 article
ORLANDO, Fla. (WOFL FOX 35) - Beginning Saturday, a new law goes into effect to protect customers using their credit cards at gas stations. All gas stations will be required to have a minimum of security tape on the pumps to show if there has been any tampering.  Identity thefts can break into the pump and install a device which lifts, or skims, data from a credit card. 
At the Citgo in Eustis, owner Ryan Boodram is going above and beyond the new law.
"This credit card reader, if anyone attaches anything to it, it shuts off the pump," he explains.
Boodram says he spent thousands of dollars to install the anti-theft devices.
"If its exposed to a light, like a flashlight, it will cut it off.  I got these pump locks from the gas company, but they're unique to our store, so a generic lock wouldn't work."
But Detective Mike Stevens, with the Orlando Police Department, says that's not always enough to precent thieves from using skimmers.  He adds that some even have Bluetooth Technology.
"They will insert inside the gas pump and hook up to the point of sale, and whenever you insert your card, the pump is going to read it and this will store and capture your credit card number,"  he says.
Thieves use the data to create fake credit cards with victim's account numbers.  
"It cost a lot of time, but the bank was good, and we got the money back," says credit card skimming victim Terry McMahon,  "but it did take a lot of time and effor, aggravation."
Detective Stevens says advanced anti-theft measures, like the one at Ryan's station, are impressive. He hopes to see it at other stations.
"It will add a level of protection that we haven't had before."
Investigators say the best way to prevent your credit cards from being skimmed is by going inside and paying at the register.  
Detective Stevens says, "Orlando is popular, because what do we have come here? Tourism and tourists bring credit cards and love to spend money here and that's why we are a target."
According to the Florida Retail Association, there are more than 10,000 gas pumps in Florida, with the potential for one skimmer to impact 100 victims.
It's something McMahon wants to avoid.
"I hope so, but technology is always on the edge."
The new law increases credit card skimming to a second-degree felony, with up to 15 years in prison. It will also make it easier to prosecute a case. Beforehand, a thief had to have at least 10 fake credit cards, but now, they face serious charges if they possess five.