New evidence released in Luis Toledo case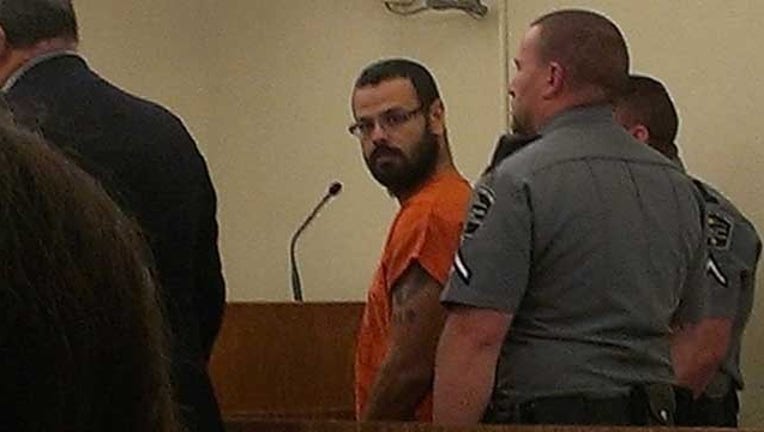 The Volusia County man who confessed to murdering his wife has another arraignment hearing scheduled for Tuesday afternoon.  
It comes just a day after the Volusia County State Attorney's office released 25 pages of documents that give insight into the days and hours before Yesenia Suarez and her two children went missing.  

The documents also tell of a possible motive behind the murder of Yesenia Suarez last October after it was revealed that she had an alleged affair with a co-worker.
Investigators with the Volusia County Sheriff's Office took detailed notes from an interview they conducted with that co-worker who says his affair with Suarez became intense weeks before she went missing.   
In fact, the co-worker told detectives the pair had planned to rendezvous at a hotel the night before Suarez went missing.  

The documents also say the affair ended when Luis Toledo became aware of the relationship and confronted his wife and the co-worker at a Lake Mary office where she worked.  
An arrest affidavit states that Toledo  was irate and enraged.  
The confrontation became so forceful, the co-worker says he could hear Suarez begging her husband to stop by telling him "think of the kids, think of the kids," before Toledo then slapped his wife in the face. 

The papers released by the State Attorney also reveals how Suarez's co-worker called her that night more than a dozen times before she finally returned his call just before 1:00am in the morning on the day she disappeared.  
She apologized to the man she was having an affair with and consoled him by saying he would have nothing to worry about. That she would be the one who would have to look over her shoulder.  
It would be the last time the co-worker would speak to Suarez before she and her daughter Thalia and son Michael would go missing. 

Luis Toledo is facing two counts of first-degree murder charges for the death of step-children Thalia and Michael Otto.  
He is also facing attempted murder charges for the death of Yesenia Suarez.  
His arraignment hearing is scheduled at the Volusia County Courthouse in Deland at1:30pm Tuesday afternoon.