New Boeing 787-9 Dreamliner takes off almost vertically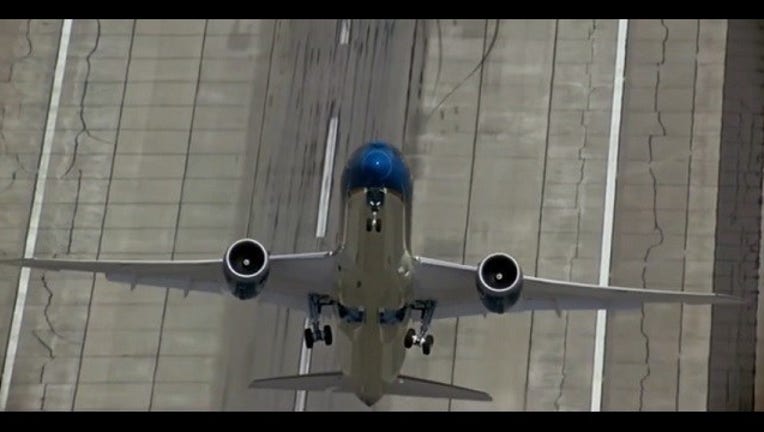 A Boeing 787-9 Dreamliner soars above Washington state in a new video released Thursday, offering the public a first look at the demonstration Boeing is scheduled to fly June 15-18 at the 2015 Paris Air Show.
The video spotlights technical maneuvers that showcase some of the airplane's many capabilities.
The video builds on the excitement of Boeing's 2014Farnborough Airshow rehearsal, which has been viewed more than four million times.
The Boeing 787-9 is the second and newest member of the 787 family, efficient airplanes with new passenger-pleasing features. With the fuselage stretched 20 feet (6 meters) over the 787-8, the 787-9 can fly more passengers and more cargo farther yet with the same exceptional environmental efficiency – 20 percent less fuel use and emissions than the airplanes they replace.
Through May 2015, 30 customers from around the world have ordered 509 787-9s, 46% of all 787 orders.