Mother pleads to public for help in murder of daughter
Orlando, FL(FOX 35 Orlando) - Orlando police say they need the public's help in finding out who killed Carola Luciano during a drive-by shooting last month. The aspiring model gunned down on a busy street in Orlando and the killer still on the loose.
"It hurts that she was working so hard on doing things the right way, and then all of sudden, all her dreams and everything were taken away," said Luciano's mother, Janet Porras.
Luciano had just finished working at a club at 2:30 in the morning on December 13 and was driving home with friends, when police said someone started shooting into the car in which she was riding.
"I will say it was random because I don't feel my daughter had any enemies at all," Porras explained.
Orlando homicide investigators are trying to determine if the shooting was in fact a random act. They said someone from a car fired into the vehicle, causing it to crash at the intersection of Curry Ford Road and Semoran Blvd. 
"I heard three pistol shots, and then I heard one loud. It could've been the car hitting the pole. It was bad," witness Larry Deok told FOX 35 News.
Police say Luciano's friends, 34-year-old Lorraine Pagan and 25-year-old David Zanone, were injured. Zanone was behind the wheel at the time of the crash.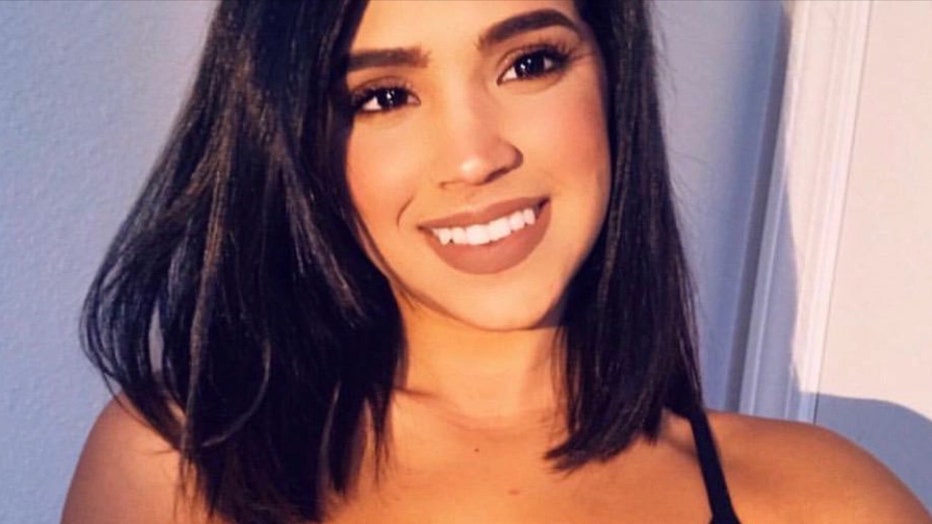 "They are recovering. David is taking a little longer with his recovery," Porras said.
Investigators hope someone saw something the night of the shooting, but Porras is worried someone else could be targeted.
"We want to feel safe. I want to make sure that anybody that comes back from work can make it home."  
Police are pleading for the public's help and so is this grieving mother.
"If somebody saw something in a video or have an idea of a license plate. I don't understand how we have so many traffic lights and cameras in the area and we still don't have a clue of who might have done it."
She said she misses hearing from her beautiful daughter every day.
"Instagram or sending an 'I love you, mom,' on instant message."
If you have any information on this case, call the Orlando Police Department or Crimeline at 800-423-TIPS (8477).
A vigil will take place in memory of Luciano and other victims on January 20  at 12:30 p.m. at 5660 Curry Ford Road.