Mother and son arrested for fighting with father on Mother's Day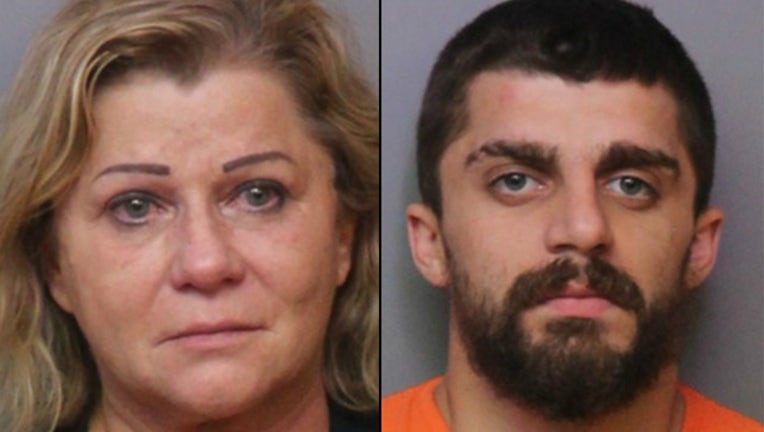 LAKELAND, Fla. (FOX 35 WOFL) - The Polk County Sheriff's Office reports that deputies arrested a Lakeland mother and her adult son on Mother's Day after an argument turned physical at their residence.
They say that 27-year-old Seth Bryant was arrested for felony battery on his father, 58-year-old Clayton Bryant. Seth's mother, 54-year-old Judy Bryant, was also arrested and charged with misdemeanor battery against her husband, Clayton.
The arrest affidavits state that a verbal argument broke out between Clayton and Seth when Seth demanded that he be allowed to have more alcohol. Clayton told deputies that the argument turned physical when Seth put his fist against his father's face and pushed him with it.
Deputies say that Seth made numerous racial racial epithets toward the deputy who is black while being arrested. Then, while Seth was being escorted out of the home, Judy Bryant reportedly shoved her husband Clayton against a counter, in the presence of deputies, while asking "How's this for domestic violence?"
Clayton Bryant was said to not be injured for either battery.