More lawsuits filed after Florida pedestrian bridge collapse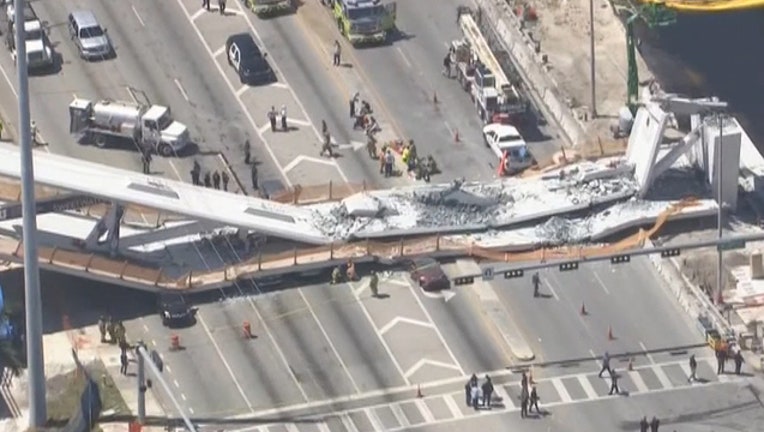 article
MIAMI (AP) - More lawsuits have been filed in the aftermath of a pedestrian bridge collapse near a Florida university campus.
The Miami Herald reports that a 19-year-old who was a passenger in an SUV crushed by a slab of concrete filed a lawsuit Thursday against several companies involved in the bridge's construction near Florida International University.
The teen, Richard Humble, was riding in an SUV driven by FIU student Alexa Duran. He managed to escape but she did not survive.
Duran's family filed a wrongful death lawsuit Friday. Their attorney, Alan Goldfarb, said the companies involved in the bridge project "didn't thoroughly think it through."
The collapse March 15 killed six people. A handful of lawsuits have been filed by victims' families and injured survivors.
___
Information from: The Miami Herald, http://www.herald.com