Mixed verdict in trial of Noel Carter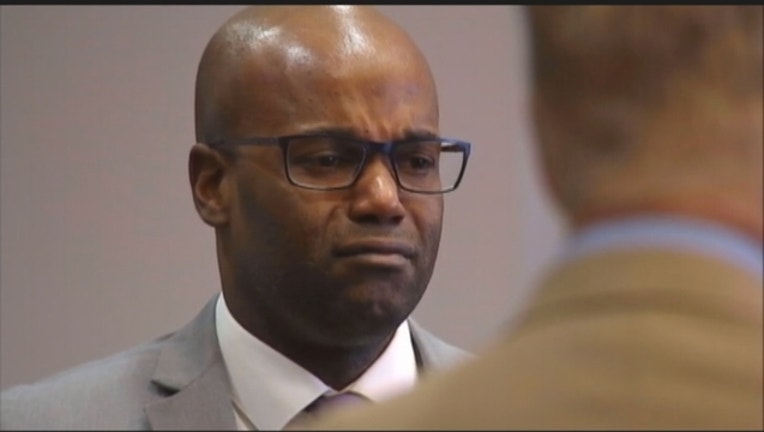 article
ORANGE COUNTY, Fla. (WOFL FOX 35) - A jury has returned a mixed verdict in the trial of a man who faced several charges stemming from an arrest outside an Orlando nightclub which involved an altercation with police officers. 
Jurors in the trial of Noel Carter were deadlocked on a charge of resisting an officer with violence but found him guilty two charges --  one count of resisting arrest without violence and one count of battery on a law enforcement officer.   He was adjudicated on a fourth charge of battery. 
The jury arrived at their decision after roughly seven hours of deliberations and three days of testimony.
Carter, 31, took the stand in his own defense a day earlier.  He testified for more than three hours, telling the jury that his ex-girlfriend, Joann Espejo, invited him to a concert a Venue 578 in Downtown Orlando on the night of his arrest.  He added that  the two had been intimate before they went to the club but then got into argument while they were there.
Carter told jurors they went outside to talk.  He said Espejo turned to go back inside and that he grabbed her by the elbow.  According to Carter, Espejo turned around, and they continued to talk until an officer walked up and stepped between the two. 
Carter told the court that the officer told him to leave, but he tried to explain to the officer that Espejo had his keys.  That's when things got ugly fast.
As his attorney played a video for the jurors, Carter testified to what he recalled -- of being grabbed, tackled, pepper-sprayed, tased, hit with a baton, and kicked multiple times.  He cried as he watched the video of police kicking him while he was on the ground. 
Carter said his body felt limp at that point, and when asked what he was thinking, he replied, "When is he going to start hitting me again?"
State Attorney Jeff Ashton and the Orlando Police Department have exonerated the officers of any wrongdoing in this incident.