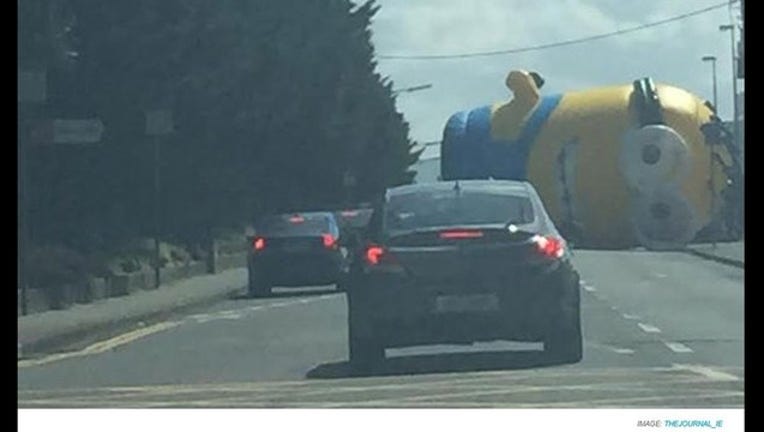 article
What's a minion to do but cause mayhem?
That was the case when a giant, banana-yellow inflatable minion got loose and toppled over into traffic in the Santry area of north Dublin Sunday.
The police eventually caught up with the minion balloon and deflated it.
According to local news reports, there were no injuries, but one driver did get his side mirror knocked off. 
See more at mashable.com.