McDonald's is testing mac and cheese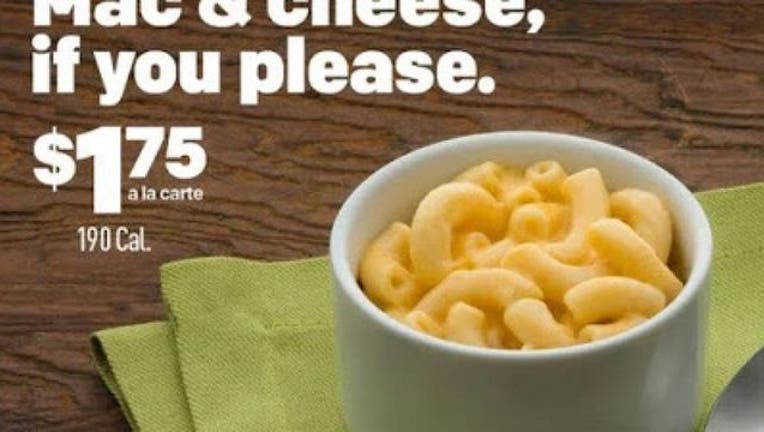 article
CHICAGO (STMW) - The Golden Arches thinks you need a double dose of cheese during your next burger run.
A Cleveland McDonald's is now testing a macaroni and cheese dish served a la cart or as a Happy Meal option to fries, Brand Eating reports. It's on sale for an extra $1.75 for a limited time with an end point that hasn't been announced yet.
Eater spoke with a McDonald's employee who says that the product comes in frozen and has 190 calories, about the same as a four-piece McNugget. McDonald's has been experimenting with many menu items in order to boost sales --and it's all-day breakfast promotion has given it a much-needed shot in the arm.
While the burger chain often gets criticized for marketing junk food to children, kids today can get apple slices, yogurt, milk, or juice with their meal--and in 2013 it was one of the first fast food chains to remove soda from Happy Meal menus.