Mayor Buddy Dyer endorses Nancy Robbinson for Orange County School Board Chair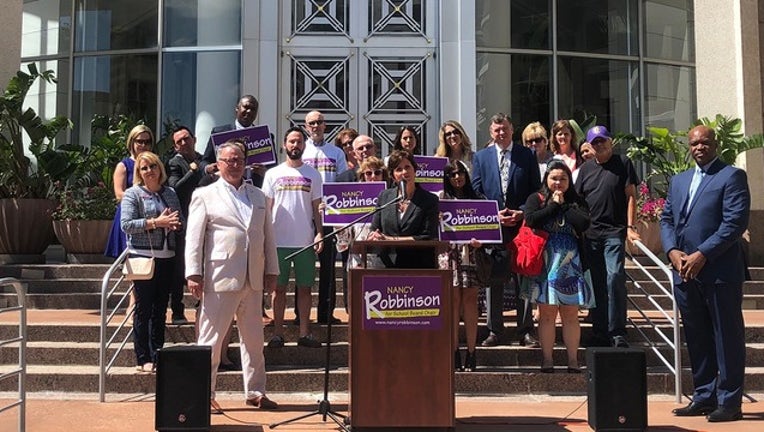 article
ORLANDO, Fla. (FOX 35 WOFL) - Orlando Mayor Buddy Dyer has announced that he officially endorses Nancy Robbinson, a long-time Orange County School Board Member, for Orange County School Board Chair. 
Mayor Dyer made the announcement at a press conference in front of City Hall today.
"Nancy is the experienced leader we need representing the residents of Orange County as School Board Chair," said Mayor Dyer. "Her years of service, from representing our community for the past 10 years as a School Board Member to serving on my Mayor's Education Action Coucil, has prepared her to lead this educational charge for our children."
Orange County is the only county in Florida that elects its chair in a countywide race. 
In addition to standard board member duties, the Orange County School Board Chair works with the superintendent to set board meeting agendas and acts as a tie-breaker on votes.
"Nancy is a tireless advocated for high-quality education and I am confident the school district will be in good hands with her at the helm," said Mayor Dyer. "It is my honor to endorse Nancy Robbinson for Orange County School Board Chair."
Nancy Robbinson announced her candidacy for School Board Chair in November 2017.