Man arrested again for impersonating the military and soliciting false charity funds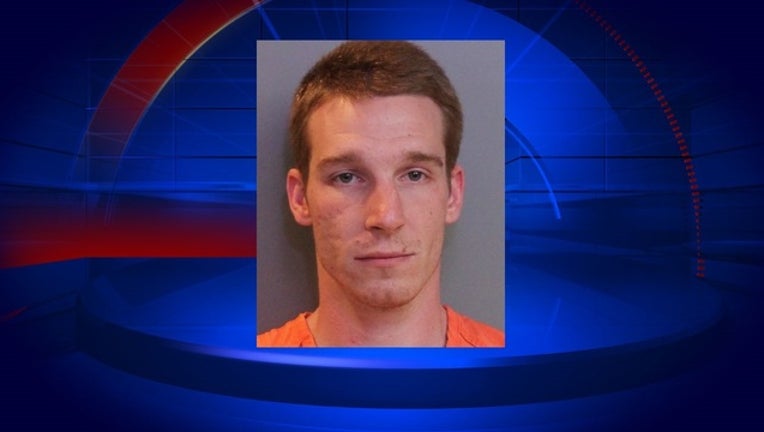 article
LAKELAND, Fla. (WOFL FOX 35) - Polk County Sheriff's Office reported that two of their deputies received information that 25-year-old Kyle Barwan of Lakeland falsely claimed to be a military member on April 28th to try to get money from a victim.
After receiving complaints of a male portraying himself to be a member of the armed forces, Polk County deputies responded to the scene at Munn Park in downtown Lakeland. 
The victim told deputies that a man, identified as Kyle Barwan, told her and another woman standing there that he was home from the military working with the homeless while he was on leave. He went on to say that he was a member of the Green Beret and that he was getting re-deployed for 18 months. Barwan proceeded to ask for money to help the homeless. 
The victim told deputies that she felt like this was a set-up, so she located Barwan on Facebook. After finding several articles showing that he had been arrested for impersonating military members, she posted one of the articles on his Facebook page. She was then blocked from his account. 
Feeling like something should be done, the victim decided to contact local authorities. The Polk County Sheriff's office says it is likely that Kyle Barwan intentionally misrepresented himself as an active duty member of the army while soliciting charitable funds. 
Deputies stated that they soon learned that there were also two other complaints regarding Barwan doing the same activity. 
However, Barwin already had an arrest record, as he was arrested earlier this year for stolen valor and soliciting funds/ misrepresenting military service. So, he was on probation when these new complaints were filed.
Deputies made contact with Barwan's probation officer and located him. Polk County Sheriff's Office states that Barwan was arrested on April 28th for fraud, tampering with witness, and soliciting funds/ misrepresenting military service. Part of his arrest involves violating his probation.