Listen: Dozens of gunshots heard on camera in Lakeland drive-by shooting that injured 10 people
LAKELAND, Fla. - The search is underway for multiple shooters in a drive-by shooting in Lakeland that left ten people injured. Two of those victims are in critical condition.
Lakeland Police Chief Sam Taylor said the shooting happened in the 900 block of North Iowa Avenue near Plum Street at around 3:43 p.m. Monday. 
In a new video, gunshots can be heard going off one after the other.
The mother in the video says a school bus had just dropped off children. She says her own kids were walking to a van that picks them up for an afterschool program when the gunshots started. She says it's a miracle no kids were shot.
"I was hoping it was firecrackers," she said. "But when I seen the smoke and then you hear everybody 'I've been hit! I've been hit!'… it was kinda surreal and scary. Everybody's kids just got off the bus."
MORE NEWS: Deputies investigating 3 deadly shootings within hours of each other in Orange County
The two victims who are in critical condition were both in surgery Monday night, according to Chief Taylor. The other eight have non-life-threatening injuries. 
The police chief says this shooting was not random.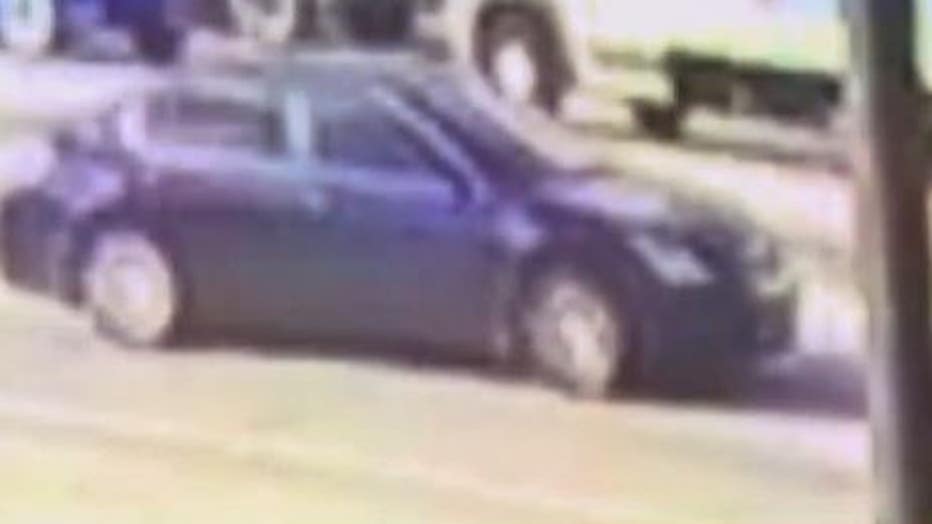 "This doesn't happen in Lakeland," Chief Taylor said. "I've been here 34 years, and I can tell you I have never worked an event where this many people have been shot at one time, ever."
Taylor said a dark blue four-door Nissan sedan was seen slowing near the shooting scene before rolling down their windows and firing shots. Investigators say they do believe there were four shooters who were inside the vehicle.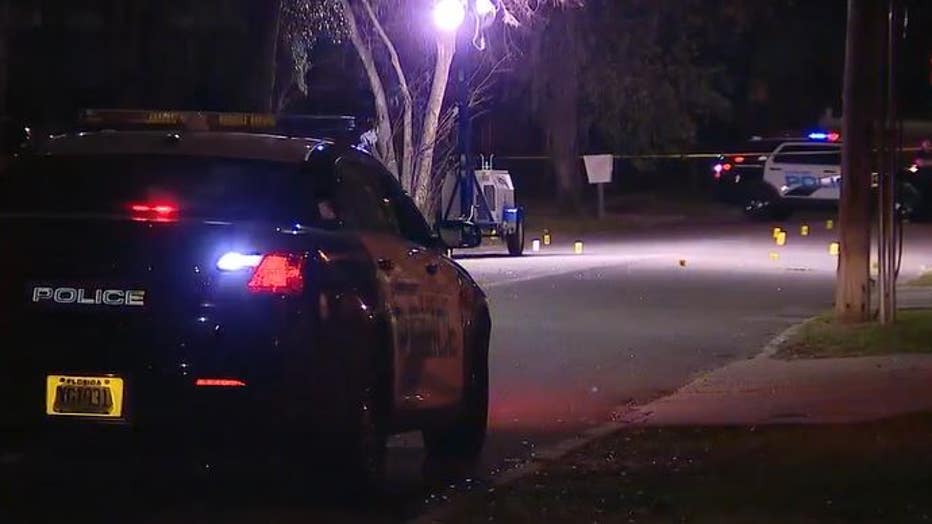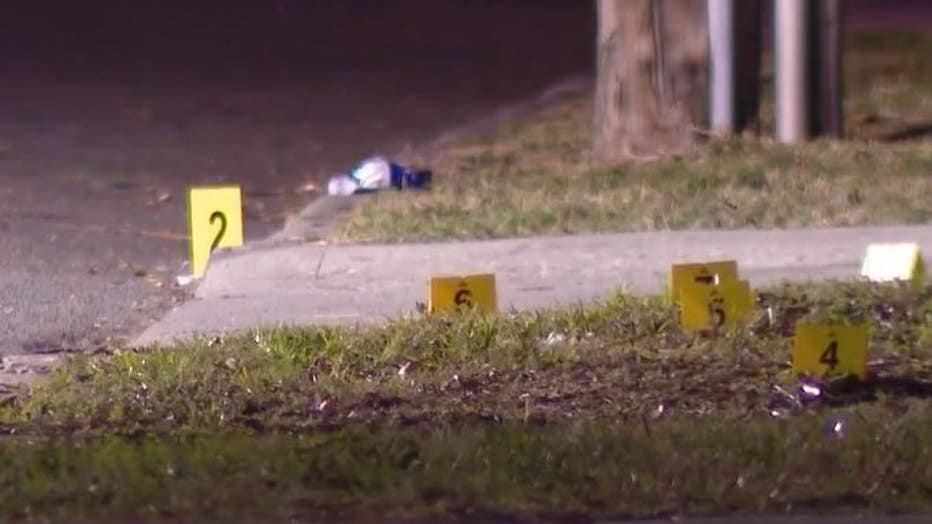 Officers said the vehicle was seen speeding off after the shooting, and they are now searching for the vehicle and the shooters who were inside. LPD said the vehicle also had dark tinted windows and a temporary tag. 
MORE NEWS: Florida lawmakers propose 'constitutional carry' to allow concealed weapons without licenses
A $5,000 reward is already being offered for information that helps lead to an arrest.
The Heartland Crime Stoppers Florida is offering up to $5,000 to anyone with information that leads to the identification and arrest of the shooting suspects, LPD said. 
Anyone with information is asked to call 1-800-226-8477 or submit a tip online at www.heartlandcrimestoppers.com.