Lawyer: Hospital shooter is incompetent to stand trial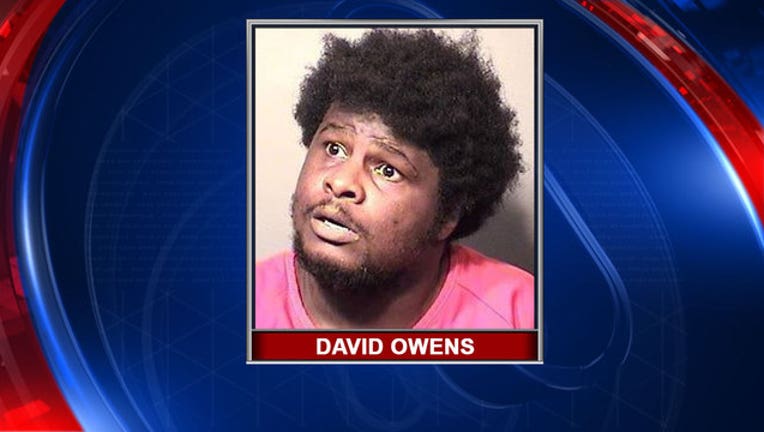 article
ORLANDO, Fla. (WOFL FOX 35) - An attorney for a Florida man charged with fatally shooting a patient and employee at a hospital in an apparent random attack says his client is severely mentally ill.
Harley Gutin is an attorney for 29-year-old David Owens. He said Monday that his client is incompetent to stand trial.
Titusville, Florida, police say Owens entered Parrish Medical Center early Sunday and fatally shot 88-year-old patient Cynthia Zingsheim and employee Carrie Rouzer, who was sitting in Zingsheim's room.
A frantic 911 call was made by a nurse.  At the time, she did not know that two people had been shot.  She told the dispatcher that she and four co-workers ran up to the fifth floor and hid in a janitor's closet.  "I heard two shots fired, maybe three," another woman told the dispatcher from that closet.  
As the women were hiding, two unarmed security guards rushed upstairs.  They were first dispatched to a loud noise complaint, but before they made it up to the third floor, they were told it was an active shooter situation.
"We arrived at the third floor, myself and my partner; we met the suspect face-to-face. From his waist down ... he was covered in blood.  He was coming out of the female's bathroom.  He had his hands up and said to me in some words that he did a bad thing, was attempting to walk towards us, and we put him on the ground and in handcuffs," said security officer Matthew Dolin. 
"As my partner made sure he wasn't going anywhere, I went ahead went around the corner to were the call was supposed to come from. Opened the door the room was full of smoke and I saw the gun on the counter," said Dolin's partner, Jason Rowley.  
Owens has been charged with two counts of murder and is being held at the county jail without bond.
 Gutin says he has no idea how Owens was able to get a gun.
Titusville police detectives are unsure of a motive, but they believe this to be a random shooting.  According to Owens' arrest affidavit that was released late Monday, surveillance video shows he rode his bicycle to the hospital, walked into the emergency room, and rode the elevator to the third floor.
Owen's family had been trying desperately in recent weeks to get him long-term mental health care.   His  mother tells FOX 35 that her son has been suffering from schizophrenia and bipolar disorder for years.  She said he was off of his medication and was held for a mental health evaluation for 72 hours just last week, before being released. 
Owens' mom was visibly upset by what Titusville Police say her son did, and she says she is sorry for her son's actions and that she is praying for the victims' families.