Lawyer: Florida man who flew gyrocopter to Capitol to plead guilty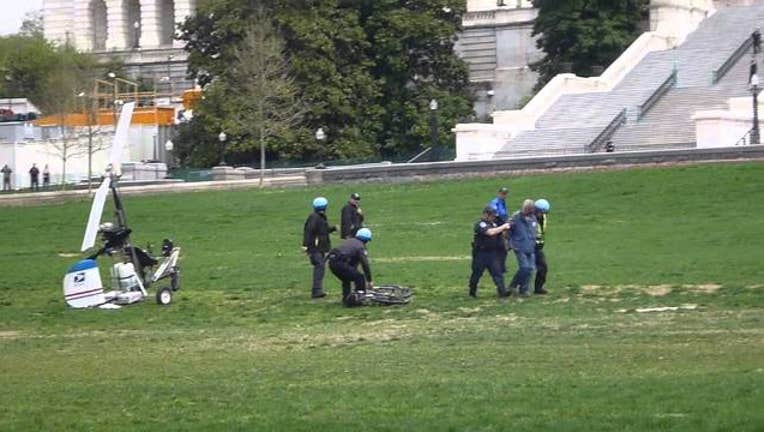 WASHINGTON (AP) — A lawyer for the Florida man who flew a gyrocopter through highly restricted airspace before landing outside the U.S. Capitol says his client will plead guilty to a felony in the case.
Attorney Mark Goldstone said via email late Thursday that Douglas Hughes, who is from Ruskin, is expected to plead guilty to operating a gyrocopter without a license on Nov. 20 in federal court in Washington.
Goldstone added Hughes faces three years in prison and that the government and Hughes' lawyers agreed sentencing guidelines don't apply.
Hughes was arrested April 15 after flying from Gettysburg, Pennsylvania, to Washington in what he called an act of civil disobedience over big money's influence on politics.
William Miller, a spokesman for the U.S. Attorney's Office in Washington, said via email his office would not comment.