Late start to MLS All-Star game meant some reportedly missed late SunRail service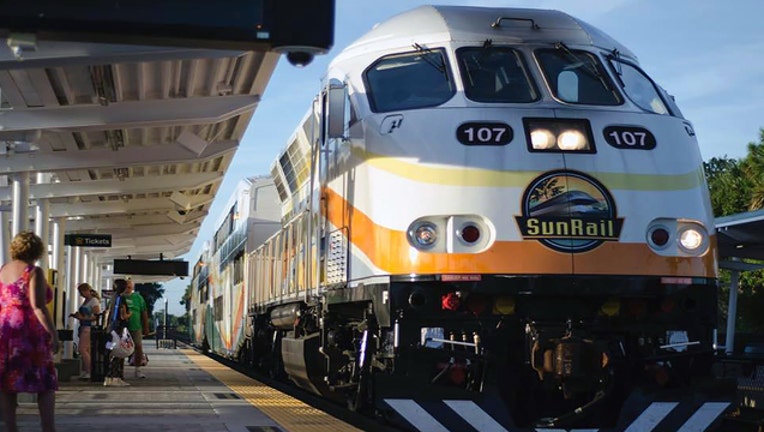 ORLANDO, Fla. (FOX 35 ORLANDO) - The Florida Department of Transportation (FDOT) offered additional evening hours of SunRail service for those who attended the MLS All-Star game on Wednesday.  Inclement weather ended up delaying the start of the match, which reportedly impacted travel plans for many fans.
The game was originally supposed to kick off just after 8 p.m. ET, but storms caused it to be delayed almost 45 minutes until 8:42 p.m. 
The transportation agency announced earlier in the week that it would be offering two 10:30 p.m. trains running both northbound and southbound from the Church Street Station.  The station is about a 10-minute walk to and from Exploria Stadium.
Since the match between the MLS All-Stars and Atlético de Madrid was delayed due to weather, that meant the game ended later than planned and that reportedly impacted return travel plans for some.
SunRail did adjust departure times to 10:45 p.m. but many reportedly missed the train or left the game early, in order to get to the platform by 10:30 p.m.
"We held the train until 10:45 pm and still transported 86," explained FDOT spokesman Steve Olson. "We could not hold it any longer, due to crew hour rules and requirements, which would have impacted how long this crew could have worked."