Large hole opens up in middle of Orlando street, some lanes blocked
ORLANDO, Fla. - A large hole that opened up in Orlando has a portion of a road blocked off. City officials believe a sanitary sewer line experienced a leak, causing the roadway depression. 
The Orlando Police Department said the 4-foot-by-four-foot hole opened Monday in the southbound lane of S. Orange Avenue, north of W. Grant Street. It's located between the Ace Hardware and Chipotle.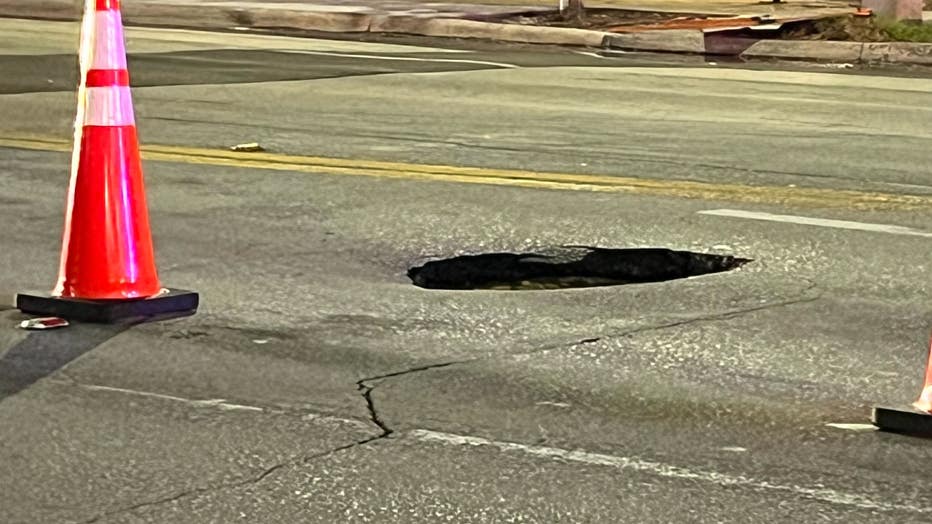 A northbound and southbound lane is closed in the area until a full assessment is made, officials said.
Authorities say there is "no risk to businesses and no evacuations are necessary." 
Repairs are being made. 
This is a developing story. Watch live updates on Good Day Orlando.