Lakeland father blamed in car crash that killed 5-year-old son, deputies said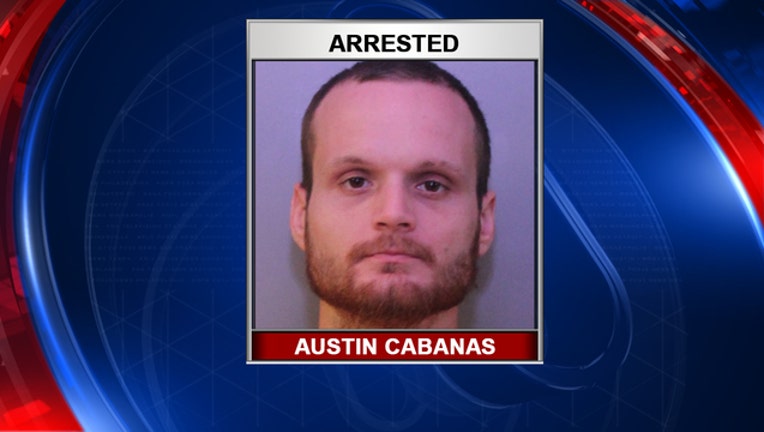 article
LAKELAND, Fla. (FOX 13) - A Lakeland father, charged in the death of his 5-year-old son, was taken into custody during a New Year's Eve party at his home, deputies said.
Polk County deputies arrested 26-year-old Austin Cabanas after his son died in a December 23rd car crash. That night, after 8:30 p.m., Cabanas fled from a traffic stop by a Lake Alfred police officer and was speeding up to 73 mph in a 36-mph zone, investigators said.
Cabanas drove through a red light at U.S. Highway 17/92 and East Pomela Street and crashed into another vehicle, deputies said. The passenger in that vehicle received a concussion, but had no other life-threatening injuries.
Cabanas was driving with a suspended driver's license at the time of the crash, investigators said. There were also two children in the back seat who were not properly restrained. His 5-year-old son, Ayden, died.
After the investigation concluded, deputies arrived at Cabanas' home on Old Dade City Road and arrested him during a New Year's Eve party.  
"Cabanas was reckless and negligent. He is responsible for the death of his 5-year-old son," Polk County Sheriff Grady Judd said in a statement. "When law enforcement makes a traffic stop, you pull over. It's that simple. You don't recklessly flee endangering the lives of others."