Kissimmee businesses make donations towards fallen officers' families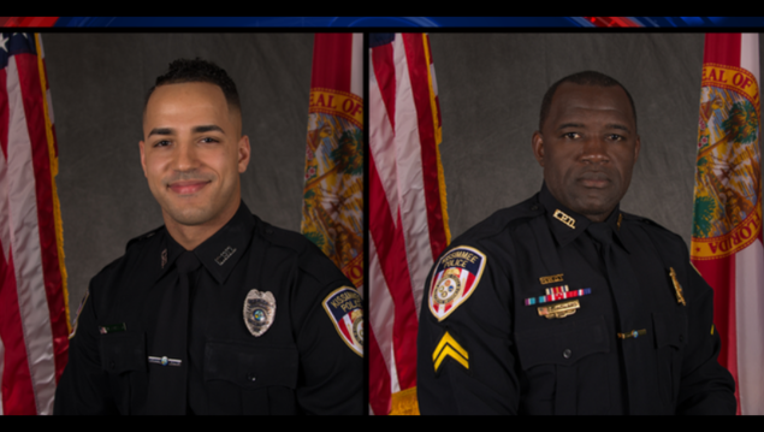 KISSIMMEE, Fla. (WOFL FOX 35) - The city of Kissimmee is taking care of its own.
Several Downtown businesses are donating a part of their sales to the families of fallen officers Sam Howard and Matthew Baxter.
"We show our commitment. We show our love, and thank God they're up their watching us and they know that we're watching over their families," says the owner of 3 Sister's Speakeasy, Felix Ortiz.
Ortiz donating 20% of Friday's sales to the officer's families. And he's not alone.
The owners of B & W Mobile Auto Detailing in Kissimmee, also donating $50 details for the next two months.
"We watched the service on TV the other day, and it just played on us and we go, I wish there was something we could do and then this is the only that we could think of to possibly do, offer detail service,"  Buster LaFauvre tells Fox 35.
Another area business, Jimmy Bear's BBQ, offered free food on Friday for donations, and over $10,000 was raised.