Kanye West designs T-shirts meant to convince black voters to break from Democratic Party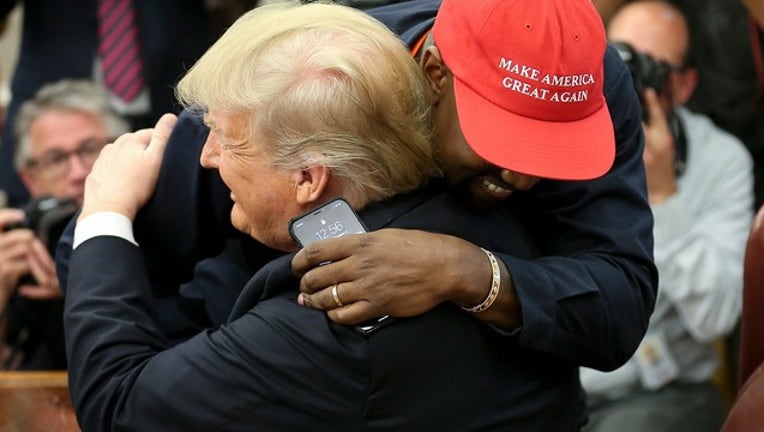 article
FOX NEWS - Kanye West is throwing a literal hat into the political arena once again, this time designing a line of T-shirts and hats for a campaign dedicated to urging black voters in the U.S. to break away from the Democratic party.
The rapper and fashion mogul designed a series of clothing merchandise supporting "Blexit," which seeks to not only convince black voters to change parties but shows the stories of those that have already. The designs debuted Saturday at the Turning Point USA's Young Black Leadership Summit, a meeting meant to bring together conservatives in the black community.
Although West did not appear at the event directly, its Communications Director Candace Owens sung his praises at the event in spirit.
"Blexit is a renaissance and I am blessed to say that this logo, these colors, were created by my dear friend and fellow superhero Kanye West," Owens, who west previously endorsed on Twitter, said (via Page Six). "[West] has taken one of the boldest steps in America to open a conversation we have needed to have."