Judge dismisses lawsuit brought by SeaWorld patrons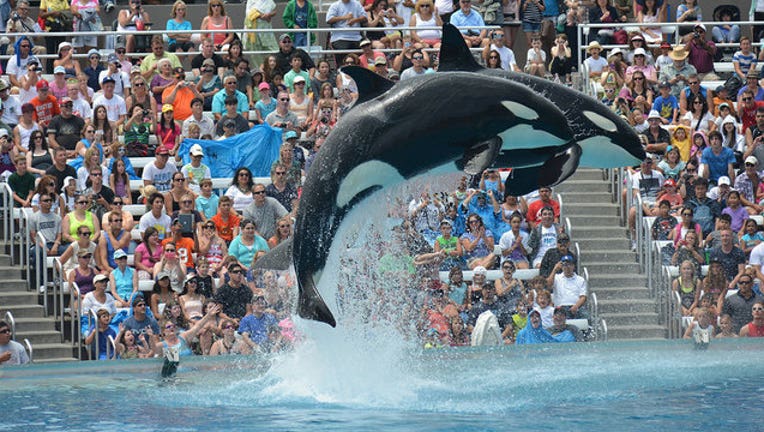 article
ORLANDO, Fla. (AP) - A federal judge in San Diego has dismissed a class-action lawsuit brought by SeaWorld patrons who claimed they were deceived about how the marine park treats orcas and wanted refunds.

The federal judge last week said that the plaintiffs didn't have standing to bring the lawsuit on behalf of patrons of SeaWorld parks in San Antonio, San Diego and Orlando. The plaintiffs claimed that hundreds of thousands of patrons wouldn't have purchased tickets to SeaWorld parks if they knew how orcas were treated, and they were entitled to refunds.

The judge said the plaintiffs never showed that they had viewed any deceptive statements by SeaWorld before buying tickets and that they also lacked specificity in their claims that SeaWorld made misrepresentations.

"Here, there is no chance of the plaintiffs being misled by SeaWorld's alleged false statements and omissions concerned the treatment of whales at SeaWorld parks as the (complaint) does not allege that plaintiffs ever believed or relied on any statements by SeaWorld concerning the whales, and it is clear that the plaintiffs do not intend to visit the SeaWorld parks again," U.S. District Judge Cathy Ann Bencivengo said in her order.

Paul Rothstein, a Gainesville, Florida attorney representing some of the plaintiffs, was unavailable to immediately comment on Monday. Steve Berman, an attorney in Seattle who represented another group of plaintiffs, also was unavailable.

SeaWorld has been in the crosshairs of animal rights activists, and experienced a drop in revenue, since the 2013 release of the documentary "Blackfish." The movie chronicled the case of Tilikum, a killer whale that caused the death of trainer Dawn Brancheau in 2010.

In a statement, SeaWorld officials said the lawsuit was part of a series of efforts by activists to phase out zoos and aquariums.

"SeaWorld welcomes this significant decision, which threw out all of the plaintiffs' claims, and which could signal the ultimate end of this litigation," the statement said.