JetBlue now offering non-stop flights to this popular Caribbean island destination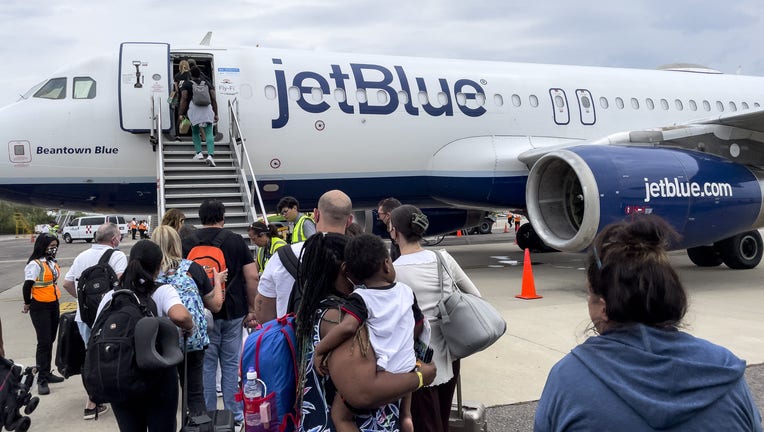 article
Two brand new nonstop flights are set to launch later this year to the Dominican Republic from Orlando through JetBlue Airlines. 
The company said the new nonstop service will be offered for flights heading to Punta Cana and Santiago beginning in November of this year. 
Tickets for the fights are now on sale with fares beginning at $123. JetBlue said they are the only airline to serve Santiago with nonstop service from Orlando. 
"Punta Cana and Santiago are both major Caribbean destinations, but limited options exist for customers to get there from Orlando today," said David Jehn, vice president, network planning and partnerships, JetBlue. "These new routes, along with those that will be enabled by our combination with Spirit, will position us to deliver even more growth and connectivity to popular destinations for customers in Central Florida."
JetBlue said their planned combination with Spirit Airlines would open up flights to nearly 20 markets that are not served by either airline and would increase flight frequencies on close to 25 additional routes. 
Beginning on Nov. 4 the daily flight schedule from Orlando to Punta Cana is from 8:35 a.m. to 12:05 p.m. The flight from Punta Cana to Orlando is from 1:10 p.m. to 3 p.m.
The daily nonstop flight from Orlando to Santiago begins on Nov. 4 from 1 p.m. to 4:20 p.m. The flight from Santiago to Orlando is from 5:30 p.m. to 7:10 p.m. 
Last year, JetBlue moved its home from Orlando International's Terminal A to the brand-new Terminal C that opened in October 2022. It is the only U.S. carrier in the terminal